The IPO calendar is busy again this week with three companies going public on Friday, March 7.
Year to date, 57 companies have gone public in the United States, and it's still only the first week of March. Through the first three months of 2013, only 36 companies filed for IPOs.
For investors looking to profit from the IPO market, this week's IPOs offer interesting opportunities in the tech and bioscience fields...
March 2014 IPO Calendar: Three IPOs to Watch
The biggest IPO of the week is that of Coupons.com Inc. (NYSE: COUP), the Internet company founded in 1998 that provides its customers with digital coupons.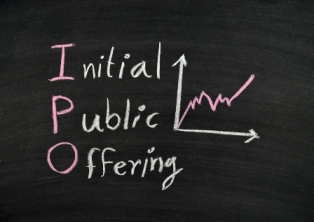 Coupons.com is looking to raise $130 million on Friday, March 7. The company is offering 100 million shares at an expected range of $12 to $14 per share. If the $13 price target per share is hit, Coupons.com will have a market value of approximately $1.1 billion.
In September, the company reported revenue of $115 million for the first nine months of 2013, a 51% gain from the previous year. Overall, it reported a net loss of $12.8 million in that time frame. That was down from a loss of $50.1 million for the same time period in 2012.
More than 2,000 brands and 700 consumer packaged goods companies use the company's platform to engage customers.
The company's underwriting team includes Goldman Sachs Group Inc. (NYSE: GS), Bank of America Corp. (NYSE: BAC), Allen & Co, Merrill Lynch, and RBC Capital.
Next on Friday's IPO calendar is Aquinox Pharmaceuticals Inc. (Nasdaq: AQXP), which will be offering 3.7 million shares at an expected range of $10 to $12 per share. Aquinox is expecting to raise approximately $41 million through the initial public offering.
Aquinox is a clinical-stage biotech company, founded in 2003. The company discovers and develops novel drug candidates that treat cancer and inflammation. Its lead product, AQX-1125, is an anti-inflammatory treatment that has completed three clinical trials.
Jefferies & Co. and Cowen & Company were the underwriters on the IPO. Aquinox will trade on the Nasdaq.
Note: Just because there is volatility in the market, doesn't mean you can't profit. In fact, by trading the world's most powerful index, the VIX, you can turn volatility in your favor.
Finally, Recro Pharma Inc. (Nasdaq: REPH) is the third IPO taking place on Friday, March 7.
Recro is also a clinical-stage biotech company that develops non-opioid therapeutics for pain treatment. Currently, the company is developing three different products, which are expected to treat post-operative pain, chronic pain, and pain associated with cancer.
In its IPO, Recro will be offering approximately 2.5 million shares at a price range of $10 to $12. The company plans to raise about $28 million Friday, which would give it a valuation of $61 million.
Recro has just five employees and has not reported any sales revenue in the past 12 months. Aegis Capital Group is the lead underwriter.
Which IPOs have caught your eye so far in 2014? Which are you anticipating? Let us know on Twitter @moneymorning using #IPOs.
Government plans like the new "MyRA" are really just attempts to raid your savings. Here's what you can do to prevent that...
Tags:
Best IPOs 2014
,
Coupons.com IPO
,
hot ipos
,
Initial Public Offering
,
investing in ipos
,
IPO calendar
,
IPO Calendar 2014
,
IPO Dates
,
ipo dow jones
,
IPO investing
,
IPO List
,
ipo market
,
IPO market 2014
,
IPO news
,
IPO Stock Options
,
IPOs
,
ipos 2014
,
IPOs to watch
,
IPOs to watch 2014
,
List of IPOs
,
nasdaq IPO
,
nasdaq ipo filings
,
new ipo nasdaq
,
new tech ipos
,
pre ipo stock options
,
social media IPOs
,
tech ipos
,
tech ipos 2014
,
upcoming ipos
,
what is an ipo stock
The post IPO Calendar 2014: Companies Coming to Market This Week appeared first on Money Morning - Only the News You Can Profit From.