Today's list of hot stocks to watch includes a luxury jeweler hitting a 52-week high, an online travel company climbing on new analyst coverage, and a handful of eco-friendly firms surging on earnings and company developments.
Check out 12 of Wednesday's hot stocks on the move, and see what's behind their action.
12 Hot Stocks to Watch Today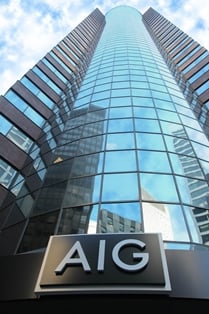 American International Group (NYSE: AIG) begins our list of Wednesday's hot stocks to watch. Shares of the insurance giant rose 2.5% to a 52-week high of $54.03 after Goldman Sachs upgraded AIG to "Buy" from "Neutral" and hiked its price target to $63 from $50. "We believe AIG will generate high capital and is best positioned among SIFI [systematically important financial institution] candidates to deploy capital accretively into its core business if large scale buybacks are not a near term option," Goldman analyst Michael Nannizzi said in regard to the upgrade.
China Ming Yang Wind Power Group Ltd. (NYSE: MY) shares gained 23% to $3.27 after posting an increase in Q1 2014 earnings and revenue. The Chinese wind turbine manufacturer said Q1 revenue came in at $196.9 million, up from $129.7 million in the same quarter a year ago. Income surged to $29.9 million, up from $0.07 million a year earlier. Find Money Morning's favorite wind energy stocks here.
Cisco Systems Inc. (Nasdaq: CSCO) shares climbed 1.33% to $24.45 after Stiefel upped its price target on the IT provider to $28 from $25. According to Thomson Reuters, the median price target among 10 analysts who cover CSCO is $26.
Google Inc. (Nasdaq: GOOGL) shares rose 1% to $546.38 on news the Internet search giant has unseated Apple Inc. (Nasdaq: AAPL) to become the world's most valuable global brand in the "2014 BrandZ Top 100 Most Valuable Global Brand" ranking. Apple slipped to No. 2. "Google has been hugely innovative in the last year with Google Glass, investments in artificial intelligence and a multitude of partnerships that see its Android operating system becoming embedded in other goods such as cars," Nick Cooper, Managing Director of Millward Brown Optimor, a leading global brand researcher, said in a statement. Money Morning Defense & Tech Specialist Michael A. Robinson explains why he's bullish on Google here.
India Globalization Capital Inc. (NYSEMKT: IGC) surged 60% to $2.08. An hour and half into Wednesday's session, some 7.67 million shares changed hands, compared to the stock's average daily volume of 287,882 shares. By noon, volume was a blistering 11.51 million shares. IGC is a material and infrastructure company engaged in supplying iron ore and leasing construction equipment in India and China, and news that Narendra Modi was appointed as India's new Prime Minister sent IGC shares soaring. Modi is exploring breaking up state behemoth Coal India - a move that would benefit IGC.
La Quinta Holdings Inc. (NYSE: LQ) shares jumped nearly 3% to $17.42 after posting strong Q1 2014 earnings. The hotel chain reported Q1 2014 earnings per share (EPS) of $0.06, handily beating the consensus estimates for a penny loss. The company had revenue of $227.70 million, also better than forecasts of $223.65 million. President & Chief Executive Officer (CEO) Wayne B. Goldberg attributed the gains to a "refreshed portfolio and repositioned brand." As LQ continues to pay down debt, Goldberg said the result will be a "stronger balance sheet in the coming quarters, which will further support our ability to drive earnings growth and shareholder value."
MakeMy Trip Ltd. (Nasdaq: MMYT) shares soared 18.4% to $24.90 after Citigroup initiated coverage of the online travel company with a "Buy" rating and $27 price target.
NewLead Holdings Ltd. (Nasdaq: NEWL) makes our hot stocks to watch list for a second straight day. NEWL continues to climb on heavy volume after the shipping company's announcement Monday of delivery of an eco-type vessel. A second vessel is scheduled for delivery in July. Just before noon, NEWL was up 25% to $4.79 on five times its average daily volume.
SanDisk Corp. (Nasdaq: SNDK) shares popped more than 2% to a 52-week high of $93.17 after Needham & Co. boosted its price target on the global flash storage maker to $115. In separate SNDK news, the company announced today its Trademark, Advertising and Brand Protection group won the "North American Team of the Year" award by the World Trademark Review. The team was recognized for best practices in trademark prosecution, enforcement of brand rights, and support of recent enterprise acquisitions.
Target Corp. (NYSE: TGT) shares climbed 1% to $57.45 in morning trading despite a lackluster Q1 quarter. Still feeling the effects from a weak winter retail sales season and December's massive data breach, Target posted a profit of $417 million, or EPS of $0.70, a penny shy of analysts' expectations, and down from $0.78 a year ago. Revenue ticked up 2.1% to $17.05 billion, in line with forecasts of $17 billion. TGT lowered Q2 EPS guidance to $0.85 to $1, below analysts' estimates of $1.02. For FY2014, TGT expects adjusted EPS of $3.60 to $3.90, down from prior EPS guidance of $3.85 to $4.15. Over the past year, TGT shares have shed nearly 20%
Tiffany & Co. (NYSE: TIF) shares rose nearly 10% to a 52-week high of $97.40 on much better than expected Q1 2014 earnings. The luxury jeweler said first-quarter profit surged 50% thanks to broad sales growth across all regions, particularly the Asia-Pacific region. TIF posted profit of $125.6 million, or $0.97 a share, up from $83.6 million, or $0.65 a share, in the same quarter a year ago. Analysts were looking for EPS of $0.78 on revenue of $995 million. The company also hiked its full-year guidance by a dime to $4.15 to $4.25 a share. "This is an excellent and encouraging start of the year," Chairman and CEO Michael J. Kowalski said in a statement.
Trina Solar Ltd. (NYSE ADR: TSL) enjoyed its largest intraday percentage gain today since May 21, 2013. The stock surged 30% to $13.47 after the Chinese solar panel marker posted better than expected Q1 2014 earning. The company earned $0.37 a share, $0.34 better than estimates. Revenue came in at $444.8 million, a bit short of the $452.55 projected. The Changzhou, China-based company said growing demand in Japan, China, and the United States drove revenue higher.
Energy Investing Alert: In late 2013, we let readers in on a way to invest directly in a new oil and gas drilling venture. And we have great news about Money Map Project #1: We struck oil... lots of oil. But there's an even bigger opportunity on the way - learn more about our upcoming Money Map Project #2.
Tags:
best stocks 2014
,
best stocks to buy
,
best stocks to buy 2014
,
best stocks to buy now
,
best stocks to buy right now
,
best stocks to buy today
,
best stocks to invest in
,
best stocks today
,
Hot Stocks
,
hot stocks 2014
,
hot stocks to watch
,
hot stocks today
,
stock to buy
,
Stocks to Buy
,
stocks to buy 2014
,
Stocks to Buy Now
,
stocks to buy today
,
stocks to invest in
,
stocks to watch
,
stocks to watch 2014
,
stocks to watch today
,
top stocks
The post Hot Stocks to Watch Today: AIG, GOOGL, TIF, and 9 More Movers appeared first on Money Morning - Only the News You Can Profit From.