Earnings are currently the main driver of U.S. markets, and with ABBV, MCO, and more reporting today (Friday), the trend is likely to continue.
Indeed, investors have so far shrugged off a barrage of dicey geopolitical issues and a less market-friendly U.S. Federal Reserve. The S&P 500 Index logged its 26th record close of the year Wednesday, on pace for its 27th with Thursday's early gains. That's on top of 46 closing highs last year, when the broad-based benchmark ended the year up a hefty 30%.
Friday ends the busiest week in 2014's second-quarter earnings season. Following are five hot stocks to watch today.
Stocks to Watch: ABBV, MCO, and More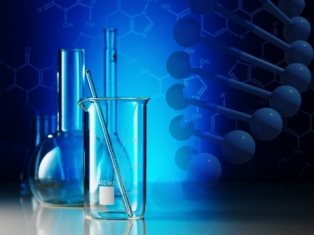 AbbVie Inc. (NYSE: ABBV) posts Q2 earnings before today's open. Analysts expect the biopharmaceutical company to report earnings per shares (EPS) of $0.76 on revenue of $4.70 billion. That would be up from EPS of $0.71 on revenue of $4.56 billion in Q1. Last week, ABBV announced plans to buy Irish drug giant Shire Plc. (Nasdaq ADR: SHPG) in the biggest tax inversion deal to date. Thursday, U.S. President Barack Obama called for an end to the corporate loophole that allows companies to avoid federal taxes by shifting their tax domiciles overseas in such deals. Nine inversion deals have been agreed to this year by companies that run the gamut from banana distributor Chiquita Brands International Inc. (NYSE: CQB) to ABBV, with more currently under consideration. The transactions are setting a record pace since the first inversion was done 32 years ago.
Moody's Corp. (NYSE: MCO) reports Q2 numbers before Friday's open. Analysts anticipate the credit rating company will post decreased profit, with EPS coming in at $0.99, down from $1.00 in the same quarter a year. The consensus estimate has slipped from three months ago when it was $1.03, yet it remains unchanged over the past month. Q2 revenue is expected to be $802 million, up 6% year over year (YOY). For FY2014, revenue is expected to come in at $3.20 billion. The company has been profitable for the last eight quarters, and for the last four, profit has risen YOY by an average of 14%. The company is known to surprise to the upside. Revenue rose in the last two quarters. In Q1 2014, revenue increased 1% to $767.2 million from the year earlier quarter. In its fourth and final quarter of 2013, the figure rose 3%.
For three more stocks that will be on the move today, keep reading...
Stanley Black & Decker Inc. (NYSE: SWK) is expected to report a 13% increase in earnings when the tool maker posts Q2 numbers Friday morning. Wall Street is looking for EPS of $1.37, up from $1.21 a year ago. Three months ago, the EPS number was $1.43. Revenue is projected to have climbed 2% above the year-earlier total of $2.87 billion to $2.94 billion for the quarter. Over the last four quarters, the company saw a YOY drop in revenue by an average of 11%. The biggest fall was in the most recent quarter, when it fell 8% from the year-earlier quarter. The average analyst rating on SWK is "Hold." On a positive note, SWK's board hiked its dividend earlier this week by $0.02 to $0.52 per share quarterly.
Tyco International Ltd. (NYSE: TYC) is scheduled to report fiscal Q3 earnings Friday morning. The world's largest pure-play fire protection and security company is expected to post EPS of $0.54. Whisper numbers have TYC reporting EPS of $0.56. While not the most exciting business, TYC's is among the most important. The Switzerland-based company continues to invest and expand, strengthening its long-term competitive capabilities. In a cautionary note, TYC experienced a sizable increase in short interest last month. As of June 30th, short interest totaled 7,186,644 shares, an increase of 67.5% from the June 13th total of 4,289,763 shares, according to Stock Ratings News. Currently, 1.6% of the company's shares are sold short. Still, a number of industry experts remain bullish on TYC. ISI Group analysts have an "Outperform" rating on the stock. Last month, the firm hiked its price target to $51 from $47. Additionally, Imperial Capital initiated coverage of TYC in late June with an "Outperform" rating and a $51.00 price target.
Xerox Corp. (NYSE: XRX) is expected to post Q2 EPS of $0.26 on revenue of $5.31 billion Friday morning. Whisper numbers have the IT giant reporting EPS of $0.28. A one-time stock market darling, XRX again finds itself garnering some optimistic analyst attention. JP Morgan boosted its price target Wednesday on XRX to $13 from $12. Earlier this month, Morgan Stanley initiated coverage of the stock with an "Overweight" and a $15 price target.
Don't Miss Today's Top Story: This ingenious company is manufacturing a Miracle Material that throws quite a wrench in Russia's plan for an energy war - and its stock price could double again in as little as three years...
Tags:
$ABBV
,
ABBV stock
,
AbbVie stock
,
Hot Stocks
,
hot stocks today
,
NYSE: ABBV
,
stocks to watch
The post ABBV Tops Today's Stocks to Watch List appeared first on Money Morning - Only the News You Can Profit From.