Environmental Accomplishments Include Saving 20 Million Trees, Opening Zero Waste Office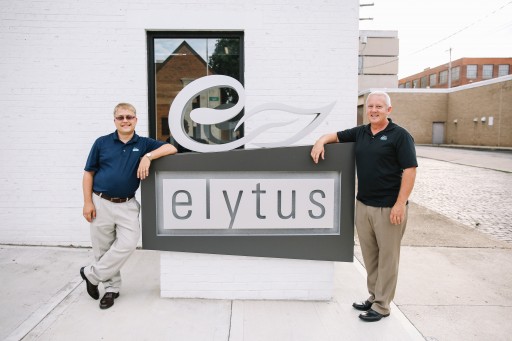 COLUMBUS, OHIO - June 30, 2017 - (
Newswire.com
)
For the past decade, Elytus has been disrupting the waste management industry nationwide from its headquarters in Columbus, OH. On a mission to live out its motto, "Waste Nothing," Elytus provides waste management and environmental services to its clients with a focus on recycling and sustainability.
Elytus uses its proprietary software to help its clients manage their waste disposal contracts, recycling efforts and environmental initiatives. Their software, WINStream, audits the waste stream from a company to find inefficiencies and opportunities to become more sustainable and to save money. "Waste Nothing" is the Elytus motto, and the team, led by Millennial co-founder and President Matthew S. Hollis, applies this every day to save their clients time, money and resources. The philosophy even extends to the Elytus headquarters, where the office features repurposed woods and metals, electric car charging stations, and a focus on zero-waste sustainability practices.
Serial IT entrepreneur and Elytus CEO Dr. Alan Dillman started Elytus in 2007 after meeting Hollis as a candidate for the entrepreneurial incubator Dillman was running, The Center for Business Innovation (CBI) at Cedarville University. They saw a market opportunity to provide better waste solutions for chain retailers, such as restaurants and grocery stores, as traditional waste hauling services & providers were expensive, inefficient and predominantly unethical — a surprising reality for the $75 billion dollar waste industry.
In addition to waste management and sustainability services, Elytus is a leading provider of managed environmental and sanitary services as well, helping clients manage their diversion planning, composting, grease trap and fry oil disposal, hood cleaning, and more. Elytus' clients have the advantage of direct contracting for those needs without the added burden of managing it themselves.
Today, Elytus has over 50 nationwide clients — including many popular chain restaurants and grocery stores — servicing over 10,000 locations. These clients use Elytus to track their waste, reduce their hauling costs and to implement waste minimization strategies.
Elytus is proud to help its clients become more sustainable and environmentally friendly. In 10 successful years of business, Elytus has aided its clients in saving 175,000 admin hours, 20 million trees, and over $11 million dollars — all through its innovative technology and passion for the environment.
For more information on Elytus, please visit them online at www.elytus.com. To keep up with Elytus happenings and for tips on sustainability and waste, follow them on Facebook @ElytusLTD, on Twitter @Elytus, and on Instagram @Elytus.
As seen in Inc, Huffington Post, Columbus Dispatch and more.
Media Contact:
Frances Blount
The Avenue West Public Relations, a Marbaloo Marketing Company
frances@theavenuewest.com
630-618-9029
Press Release Service by
Newswire.com
Original Source:
Elytus Celebrates 10 Successful Years Helping Clients 'Waste Nothing' Through Innovative Technology