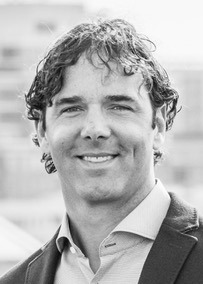 DENVER, COLORADO, UNITED STATES, December 14, 2017 /
EINPresswire.com
/ -- Good Earth Minerals®, LLC ("GEM") is a mineral technology company with significant deposits of calcium sulfate dihydrate.
It was announced today that Michael Bennett has joined Good Earth Minerals, LLC as its Chief Financial Officer.
Prior to Joining GEM, Mr. Bennett served as Chief Financial Officer for Factory Design Labs, an international digital advertising agency generating over $70 million in annual revenues. Michael was a founding financial leader of Exclusive Resorts, now the world's largest luxury vacation club with over $1 billion in assets, and began his career with Arthur Andersen and PricewaterhouseCoopers in Silicon Valley consulting companies in the technology sector.
Mr. Bennett stated, "I am thrilled to join the Good Earth Minerals team at such an exciting time in the company's development. The potential for growth and value creation is tremendous given the organization's vision, asset holdings, and talented experts it has assembled. I am confident that we can execute a business plan that will provide growth for the company and positively impact the world."
Dr. Janice Jones, Managing Director of Good Earth Minerals, LLC stated, "Michael Bennett is a demonstrated team leader with a track record of proven results in a variety of industries on a global scale."
About Good Earth Minerals®, LLC
Good Earth Minerals®, LLC holds 350 million tons of calcium sulfate. The Company is dedicated to transforming its selenite minerals into high-value applications for food, agribusiness and advanced materials products.
Find out more about Good Earth Minerals®, LLC
www.goodearthmineralsllc.com
Media Contact
Good Earth Minerals, LLC
303-804-0100
email us here