Emergency 24 Hour Service for air conditioning can be a must in Palm Beach, Florida. All Time Air Conditioning is there to help.
Palm Beach, FL (PRUnderground) December 4th, 2018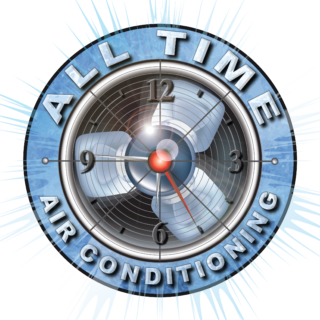 No one wants to be hot and sweaty at home waiting for an Air Conditioning company that's late or even worse, fails to shows up at all. This is doubly true when it comes to the extended Palm Beach, Florida area where when it is hot people certainly notice in a very big way. Boynton Beach HVAC Company All Time Air Conditioning has deep experience solving local air conditioning and HVAC company required services, happily offering Emergency 24 Hour Service, to those who need their AC Problems solved quickly. The company is well known for their attentive customer service, high-level installation and repair skills, reliability, and providing remarkably attractive price points. Recently, they celebrated the amount of positive feedback they have been receiving both online and off.
"We understand that when we receive a call someone is more-than-likely quite uncomfortable," commented a spokesperson from the company. "We are passionate about doing the best job possible, with accuracy and speed always on our minds. If you are experiencing a need for a Boynton Beach HVAC Company or Air Conditioning Company, we should be your first call."
Highlights of the services that All Time Air Conditioning offer includes air conditioning maintenance, air conditioning repair, installation of new HVAC and/or air conditioning systems, and much more. Their Emergency 24 Hour Service can often make it to a job in just 90 minutes, something that is quite impressive for the Palm Beach County area.
In addition to their AC Work, the All Time Air Conditioning team are more-than-pleased to deliver top quality professional duct cleaning and replacement, install advanced air purification systems, always featuring only the best in brands.
The company provides a number of different financing options, where credit can be applied for quickly online, saving potential customers annoying wait times like they would experience with some competitors.
Both residential and commercial clients are accepted.
The pure rave reviews continue to pour in, with overwhelming enthusiasm.
Christine S., from Boynton Beach, recently said in a five-star review, "We bought a new home and didn't realize there were HVAC and air conditioning issues. After a quick talk on the phone with All Time Air Conditioning they showed us first-hand why they are considered the best Boynton Beach HVAC company. They fixed our problems expertly, quickly, and at a very fair price."
For more information be sure to visit https://alltimeairconditioning.com.
About All Time Air Conditioning
When you use All Time Air Conditioning, you will agree that our dedicated, family-owned company is committed to the task at hand and a hardworking group of professionals. We are extremely helpful on the phone and the service is very personalized. Our brand is not just a name, it is a lifestyle! We are an honest and reliable Air Conditioning company that will make you feel like you are a part of our family. Go ahead, contact us, we are available 24/7, and guarantee to be there in one hour or less.
Press Contact
Name: Ryan F

Phone: 561-777-9888

Website: https://alltimeairconditioning.com
Original Press Release.