The Yield Curve Inverted: Now What?
December 16, 2018 at 11:00 AM EST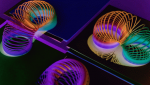 By Dr. Sonu Varghese via Iris.xyz The spread between 5-year US treasury yields and 2-year/3-year yields went below zero this week (on December 4th), generating much commentary about what this means for the economy and markets. With good reason. The yield curve inverted prior to each of the last...