American Wholesaler Partners with Chimpion to Adopt Cryptocurrency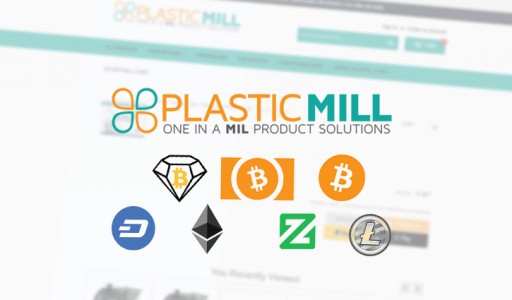 HOWELL, N.J. - January 24, 2019 - (
Newswire.com
)
American wholesaler Plastic Mill will be among the first retailers to accept payments in cryptocurrency, in partnership with crypto e-commerce platform Chimpion. Plastic Mill supplies businesses with a broad selection of plastic products, including plastic bags, rubber bands, and tablecloths, allowing for convenience and efficiency in everyday household tasks. By now accepting Bitcoin Diamond (BCD), Bitcoin (BTC), Bitcoin Cash (BCH), Dash (DASH), Ethereum (ETH), Litecoin (LTC) and Zcoin (XZC), Plastic Mill is giving customers around the world access to easy-to-use household and industrial supplies, aimed to improve the quality of life.
Over the past few years, cryptocurrency has emerged as the next evolution of currency, thanks to its convenience, cost-effectiveness, and decentralization. Having been designed originally to be a means of the transaction as peer-to-peer electronic cash, it matches the functionality of traditional fiat currency and goes beyond inefficiency, accessibility, and security. Bitcoin, the first cryptocurrency, was launched in 2009, and hundreds of other digital currencies have since followed. In December 2017, the total market capitalization of cryptocurrency reached a staggering $818 billion, subsequently correcting above $200 billion.
By paying with cryptocurrency, customers around the world now have unprecedented access to Plastic Mill's vast collection of plastic products with lightning fast transactions that take just minutes to process. Furthermore, thanks to drastically reduced transaction fees (less than a penny), eliminated currency conversion fees, and freedom from chargebacks, Plastic Mill is able to pass on even more savings to their customers.
About Plastic Mill
With Plastic Mill's commitment to developing product solutions for everyday home use, customers are offered the luxury to make more time for their favorite activities. All products manufactured by Plastic Mill undergo rigorous standards to ensure premium quality, environmental considerations and are made from FDA-approved materials. Aimed to make the lives of their customers easier, Plastic Mill invests time into crafting solutions that are both convenient and user-friendly. By now also providing customers with a wider range of payment options, Plastic Mill is adding a new dimension to the customer experience.
About Chimpion
Chimpion is a cryptocurrency e-commerce platform that enables any merchant to begin accepting cryptocurrency payments online. By holding Chimpion (CHIMP), merchants can gain access to Chimpion's robust crypto e-commerce platform for free, without needing to pay a monthly subscription fee. Chimpion was developed using technology from Shopping Cart Elite, Paytomat, and Bitcoin Diamond (BCD) and combines comprehensive e-commerce features with convenient payment processing.
Related Links
Plastic Mill
Related Images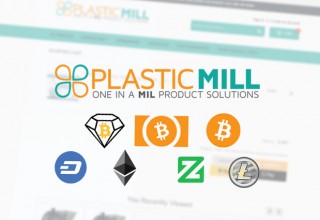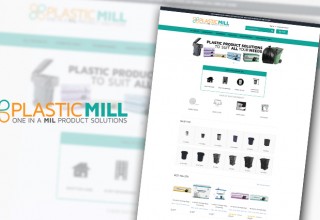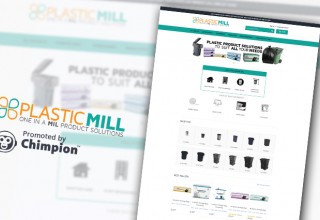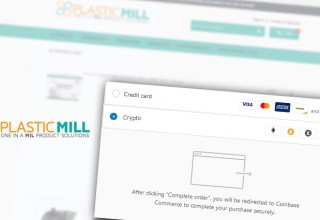 Press Release Service by
Newswire.com
Original Source:
Plastic Mill to Accept Cryptocurrency Payments Through Chimpion