Is Silver Poised for Explosive Gains Ahead?
May 22, 2020 at 11:36 AM EDT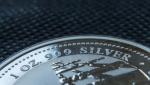 While gold got the majority of attention during the pandemic sell-off in the month of March, it could be silver's turn to shine moving forward. TDS Securities said via a Kitco News report that the precious metal could be headed for "explosive" gains. "While deteriorating industrial demand has...