Does Tech Have More Fuel In The Tank?
July 14, 2020 at 15:14 PM EDT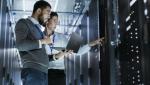 With the Nasdaq Composite notching fresh all-time highs Monday prior to a dramatic downturn, which it is still attempting to recover from, investors and analysts are becoming increasingly gun-shy about entering into technology, which has been a hot sector lately. The index is struggling to hold...