A marketing firm specializing in solar companies, Solar Client Direct cuts out the hard work of lead-gathering and optimization, offering their services to verify leads over the phone, book appointments, and generally generate massive amounts of revenue and off-the-charts sales numbers in just a few months, record time for residential solar companies looking to grow and thrive.
FOR IMMEDIATE RELEASE
Charlotte, NC August 12, 2020 — Solar Client Direct, a marketing firm specializing in residential solar companies, books phone-verified appointments with homeowners for solar companies throughout the United States.
Solar Client Direct provides solar companies with qualified appointments rather than leads, verifying each lead over the phone themselves before setting up the appointment. Through a thorough pre-vetting process which ensures that every single lead and appointment set is genuine and ready for appointment, Solar Client Direct makes getting appointments easy. They convert only the highest-quality leads into appointments, saving you time from sifting through the duds.
Because Solar Client Direct works only with solar companies, they understand exactly what these companies need. "We're well aware of the hassle of vetting leads and making appointments. It's what we founded our business on." That's David Budd, owner of Solar Client Direct. The company used to take any and all types of companies, but has since, in Budd's words, "refined its tastes. We thought that narrowing our focus onto serving customers who we want to serve would allow us to really get things done and help the customers in our care."
Solar Client Direct handles nearly all aspects of solar marketing, from online ad campaigns to the respective company's target audience, to collecting leads and transforming those leads into real, in-person appointments just waiting for a sales team to help them make the switch to solar energy. They even offer live transfers of leads that are eager to learn more and don't want to wait to speak to a rep.
"We only have one priority – ensuring that high-quality, pre-vetted sales appointments are being booked on a given company's schedule each available week," says Budd. "Most companies hate gathering leads because a lot of the time they don't actually turn into appointments, whether because the lead isn't exclusive or because it isn't responsive to the services that these solar companies offer. So we thought, "why not help some folks out?" It's history from there."
About Solar Client Direct: Solar Client Direct is a marketing firm specializing in delivering only the best appointments to residential solar companies. Unlike other firms which sell leads that have already circulated from business to business, leaving them stale, unpleasant, and generally non-lucrative, Solar Client Direct generates their own high-intent leads, and have an in-house team of U.S.-based callers verify those leads over the phone, and then books appointments for solar companies' calendars when the time is right. Solar Client Direct fills a simple yet highly useful niche for solar companies, boosting their revenue and sales numbers in record time.
Contact Info:
Want to learn more about booking appointments with the best leads in the solar business? Need to meet with clients ASAP? Don't hesitate to contact:
David Budd
Solar Client Direct
(980) 368-3686
https://www.solarclientdirect.com/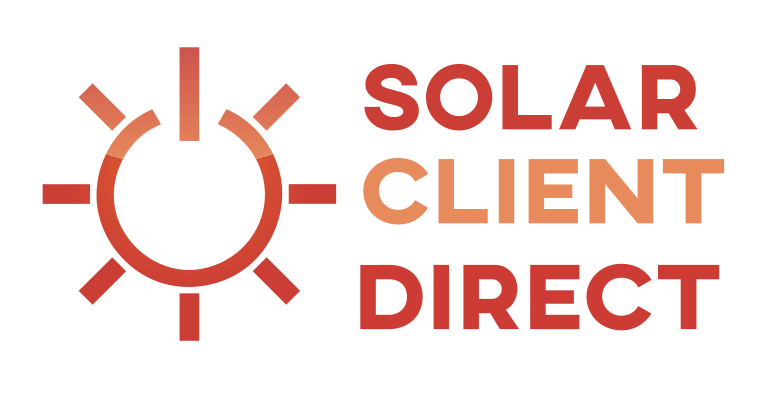 Originally Posted On: https://syndication.cloud/solar-client-direct-directly-supports-their-solar-company-clients/