Is This Emerging Markets ETF a Good Buy Amid Volatility?
September 09, 2020 at 14:38 PM EDT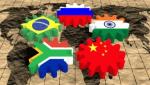 An end-of-the-summer sell-off appears to be ensuing in the major U.S. indexes right now, which could present an opportunity for ETF investors who think equities are too overheated. One company's algorithm identified an emerging markets ETF as a top buy. It's an interesting play given that the...