Are Interest Rates Finally Creeping Higher Again?
October 23, 2020 at 11:55 AM EDT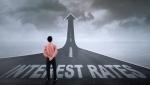 The bond markets could be seeing higher yields again with Treasury notes giving way to slight upticks as of late, according to a CNBC article. Fixed income investors who have been mired in a low yield environment for months could finally be rejoicing. "After trading in a close range since...