Is a Silver Lining Materializing for Invesco's DBS ETF?
March 11, 2021 at 13:49 PM EST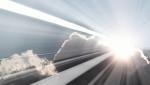 Precious metals saw some positive news during Wednesday's trading session, which could help move silver prices out of their sideways consolidation phase and see ETFs like the Invesco DB Silver Fund (DBS) resume an upward trajectory. Precious metals investors will be keeping a keen eye on...