Will A European Glut Hurt Natural Gas ETFs?
September 04, 2019 at 13:25 PM EDT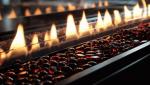 A natural gas glut could be brewing in Europe as suppliers are not looking to scale back on deliveries of the commodity anytime soon. As such, natural gas prices could fall to their lowest level in over 10 years. "In September, gas storage sites in northern Europe will be full, increasing the risk...