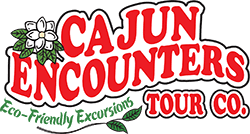 The popular New Orleans tour company offers a host of enthralling excursions that celebrate New Orleans life and culture.
New Orleans, LA - Cajun Encounters is pleased to announce it is bringing a revitalized, yet authentic, perspective to the New Orleans city bus tour market.
Cajun Encounters is a wildly popular New Orleans tour company that dedicates itself to giving visitors an authentic experience of Louisiana.  The company offers top-quality Plantation and Swamp Tours hosted by licensed guides who are passionate about sharing their love of the state.  To meet the needs of all tour-lovers, Cajun Encounters also offers custom group tours and itinerary planning to provide an unforgettable adventure for all visitors.
In the company's most recent news, Cajun Encounters is now also offering its exclusive New Orleans City Bus Tours to locals and tourists alike.  These innovative and engaging tours will enable visitors to experience the rich history and culture of the city of New Orleans, from the best reviewed bus company in the city.
"Our expert tour guides will bring you to every must-see neighborhood, landmark, and select New Orleans cemeteries, all in the comfort of a climate-controlled bus," says founder of the company, Jeff.  "Our buses are designed for your supreme comfort with powerful air conditioning, air ride technology, and seamless windows for uninterrupted views.  Through our bus tours, our drivers will take you around the city and offer engaging commentary on the dynamic history of New Orleans."
"The City Bus Tour covers neighborhoods like the famous French Quarter & Garden District neighborhoods, the birthplace of Jazz, Treme, and much more," Jeff continues. "You will learn more about New Orleans in two hours aboard our comfortable bus than you will on your own or on any walking tour. Plus, you'll have an opportunity to walk around St. Louis Cemetery #3, and the famous Café Du Monde in City Park."
In addition to its City Bus Tour, Cajun Encounters is also offering a terrifyingly fun Ghost Bus Tour for those who wish to explore the eerily dark side of New Orleans.  The Ghost Bus Tour will take visitors on a mystical journey through the haunted streets of the city – a city which is historically known for its spiritual connections, horrific tragedies, and mysterious paranormal activity.
"On our Ghost Bus Tour, you'll find yourself at the verge of historic cemeteries known for unexplained phenomena and rituals of veiled purpose – and hear blood-curdling tales of ghosts, witches, vampires, and voodoo," Jeff states.  "Contact us to book your New Orleans Bus Tour adventure - today!"
For more information about Cajun Encounters, or to book one of the company's New Orleans City Tours, please visit https://www.cajunencounters.com/tours/city-bus-tour/.
About Cajun Encounters
Cajun Encounters is a reputable New Orleans tour company that has been providing Louisiana tour adventures since 1997.  The company's swamp tour operation is located on a pristine bend along the West Pearl River and acts as a launch site for custom tour boats to explore thousands of acres of sloughs abound with old growth Bald Cypress.
In addition to the wilderness of the Honey Island Swamp (covering 70,000 acres), Cajun Encounters strives to preserve the unique culture of the Cajuns who settled in Southern Louisiana at the end of the 1700's.  The company celebrates this "good life" with crawfish boils accompanied with Cajun music and dance at the rustic Cajun Pavilion where guests can enjoy this festive atmosphere at dusk as the sunsets over bayou.
Not only that, but the company has also introduced its already popular New Orleans City Bus Tour and Ghost Tour which help visitors to gain insight into the city's culture, history, and mysterious secrets.
Media Contact
Company Name: Cajun Encounter
Contact Person: Robert
Email: Send Email
Phone: 5048341770
Address:941 Decatur St #101
City: New Orleans
State: Louisiana 70116
Country: United States
Website: https://www.cajunencounters.com/