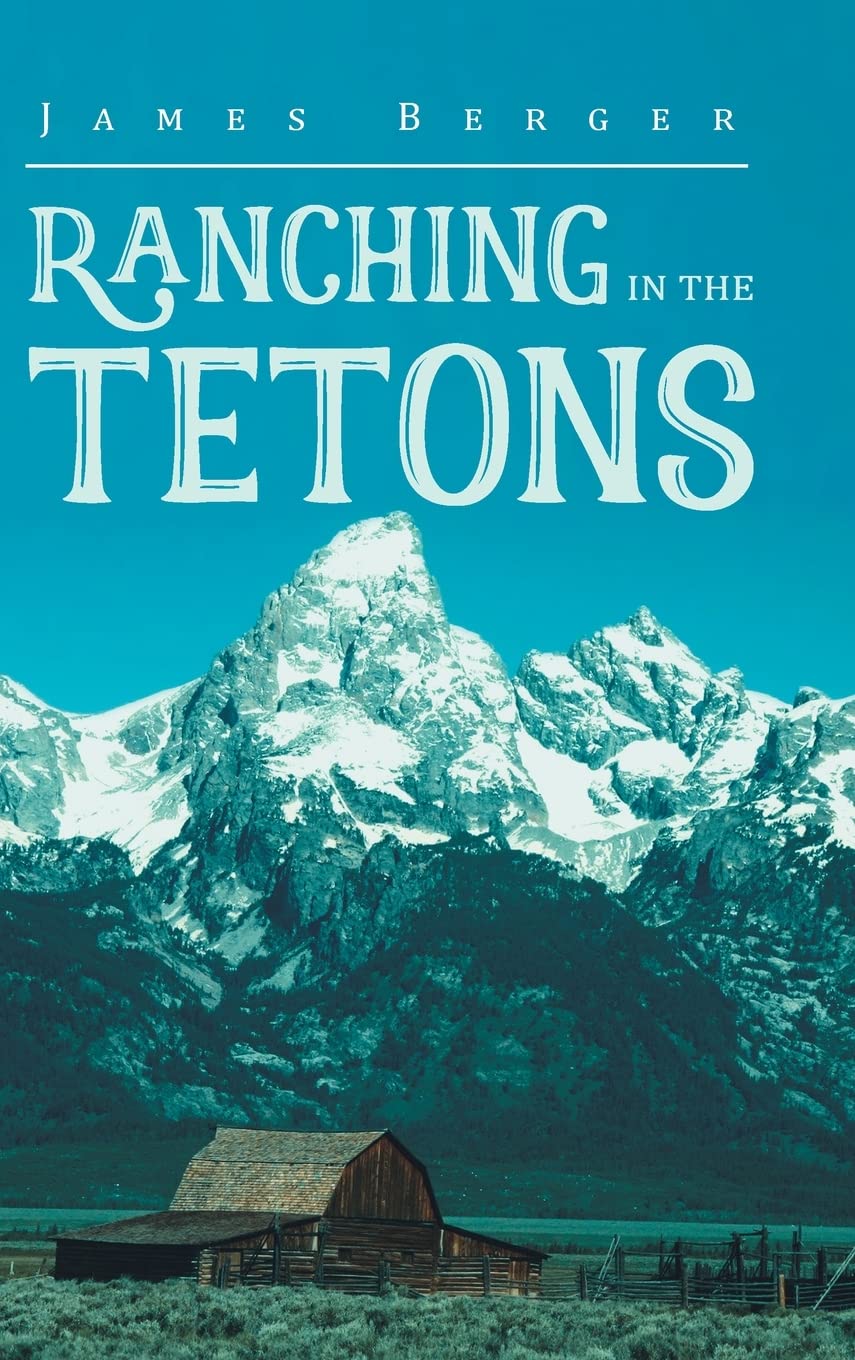 Author James Berger presents his book, Ranching in the Tetons, a character-driven novel about rancher owners Jedediah Berg and Zackary Waterman, and it touches on Western and cowboy themes in the mountain range of Teton County, Idaho. It provides a lot of gritty realism about running a ranch and living in a rural Texan town in the early 20th century. The book gives a panoramic aspect of Teton's heavy snow, and high winds and treads on the normal problems of rustlers causing subsequent accidents, safekeeping cattle, rivers to cross, miles to travel, and loss of livestock. The pages also tackle up-to-date equipment, top-notch ranch hands, and hard work.
The author will offer readers some idea of what it would be like living and working on ranches, moving and losing heads of longhorns while experiencing love and adventure. It also contains light-hearted moments like Jed and Zac retracing their steps and renewing romances with their college sweethearts. It gives a fresh look at the Teton life and the people who live and breathe in the trade. It also touches on the story of Debbie Hawks who helps solve the murder of Zac's ranch hand while on a trip to Kansas City, Kansas.
Ranching in the Tetons is a character-based drama with hints of history and darkness, and although the book has a lot of action. It shares a story that echoes the spirit of the West, from all the ups and downs of herding the wild to the wilderness that is the Western heart. If you read the book, it certainly had surprises, a lot to talk about, told with sparse emotion and little embellishment.
Berger has brought together his experiences growing up on Teton Valley, Idaho cattle ranch to serve her readers the life on a ranch. Sit and enjoy the thrill of going through the scenes of each chapter of this book, grab your copy, and do not be left out!
Ranching in the Tetons available in all major online book stores!
Product details
Publisher: ‎ Urlink Print & Media, LLC (June 24, 2022)
Language: ‎ English
Pages: ‎ 242
EBook ISBN: 978-1-68486-209-2
Paperback ISBN: 978-1-68486-207-8
Hardback ISBN: 978-1-68486-208-5
Amazon
Kindle: https://amzn.to/3ww18kY 
Hardcover: https://amzn.to/3Ao9Vqn 
Paperback: https://amzn.to/3Tfs5TP
Media Contact
Company Name: URLink Marketing | URLink Print and Media
Contact Person: Philip Ong
Email: Send Email
Phone: 7085434261
Address:11506 South Natchez Ave.
City: Worth
State: Illinois
Country: United States
Website: www.urlinkpublishing.com/