Osura sets the stage for Bitcoin NFTs, as Ordinals now store digital assets directly on the Bitcoin chain, heralding a new era in Web3.
United States - September 29, 2023 —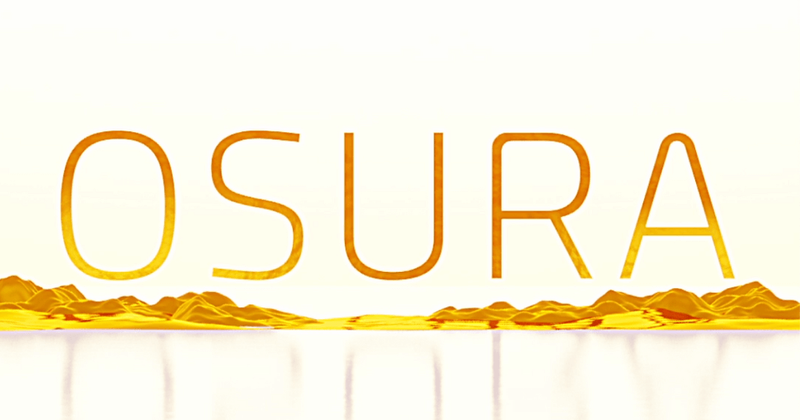 With the unveiling of Osura.com, Metagood introduces a specialized marketplace poised to transform high-end Bitcoin Ordinal collections.
Since the onset of 2023, Ordinals have skyrocketed, registering over 33 million inscriptions. These Bitcoin NFTs differ vastly from their Ethereum counterparts. Ethereum NFTs function as digital certificates pointing to data and images stored off-chain, whereas Bitcoin NFTs are immutable, self-sovereign, permissionless artifacts fully ensconced on-chain.
This distinction has catalyzed a community of innovators who argue that Bitcoin now stands as the quintessential platform for premium NFTs. With Ethereum and Solana NFTs experiencing widespread adoption during the latest crypto surge, the Osura team anticipates Bitcoin Ordinals to mirror this trajectory soon.
Osura presents a nexus for digital art enthusiasts, curating a marketplace for collectors to acquire and trade digital treasures. The inaugural features of Osura encompass two standout
Bitcoin Ordinals NFT collections: OnChainMonkey (OCM) Dimensions 300 and the Asprey Bugatti Egg Collection, a collaborative masterpiece from Asprey Studio, Bugatti, and Metagood.
OCM Dimensions 300 not only leads but redefines Bitcoin art collections. It's a groundbreaking, high-resolution, 3D collection that introduced recursion to Bitcoin Ordinals. Its adaptive art scales according to the display, ensuring flawless visuals even on 8K displays, all within a file size of less than 1 kilobyte per inscription.
In the same vein, the Asprey Bugatti Egg Collection stands out. This avant-garde 3D digital piece was conceived together with Asprey Studio. The collection, limited to 111 unique pieces, illuminates distinct lighting motions for each egg. Moreover, the eggs are inscribed on rare satoshis (sats), with one satoshi being the oldest of its kind.
"Diving deep into Bitcoin over the past decade and subsequently channeling my energies into crafting premium digital artifacts on Ethereum, and now Bitcoin, has been exhilarating," remarked Danny Yang, co-founder and CEO of Metagood.
"Considering Bitcoin's expansive, decentralized, and secure architecture, it's evident that high-end NFTs will find their abode here. At Osura, our mission is clear – curate unparalleled digital art and nurture this burgeoning marketplace," Amanda Terry, COO of Metagood, added.
Ali Walker, Chief Creative Officer at Asprey Studio, lauded, "Metagood's in-depth understanding and pioneering approach in Bitcoin technology made our Asprey Bugatti Egg Collection possible. The introduction of Osura is bound to elevate the stature of luxury Bitcoin NFT
collections."
What elevates Osura above its counterparts is the fusion of curated art, revolutionary technology, and a seasoned team, ensuring a smooth, secure user experience.
Metagood with its legacy of trailblazing digital assets, designed Osura to showcase collections from iconic brands and revered creators consistently. Soon, an Osura Curation Board for Digital Artifacts will be announced, boasting a stellar lineup of creators, collectors, historians, and technologists.
OCM Dimensions and the Asprey Bugatti Egg Collection will grace Asprey Studio's Mayfair
Gallery during the upcoming London Frieze "Digital Muses" event on October 10. Furthermore, Amanda Terry, COO of Metagood, is set to speak at the "Art of Ordinals" event by Asprey Studio in Paris on October 11, where these NFTs will be showcased.
For press inquiries, contact press@maneuvre.co
About Osura
Osura, managed by the Metagood team, is a premier platform for top-tier digital assets on the Bitcoin blockchain. With over a decade of experience, Metagood has advanced technology like recursion and on-chain randomization for Bitcoin NFTs. They inscribed the first 10,000-image art collection on Ethereum in 2021 and Bitcoin in 2023. Osura supports eminent brands and artists, presenting elite Bitcoin NFT art for veteran and emerging collectors.
About OnChainMonkey
Developed by Metagood, OnChainMonkey is a trailblazing digital art collection, inscribing the first 10,000-image set on Ethereum in 2021 and on Bitcoin in 2023 in singular transactions. The initiative is spearheaded by industry leaders like Danny Yang, founder of Taiwan's largest crypto exchange Maicoin, Amanda Terry from Twitter and NBC, and legendary venture capitalist Bill Tai. The OnChainMonkey community actively propels businesses in the Web3 sphere.
About Metagood
An industry front-runner in blockchain and digital assets, Metagood harmoniously merges technology, art, and community. Honored in Fast Company's 2022 awards, the company champions a brighter Web3 future. Through OnChainMonkey, they've financed humanitarian and conservation projects. Founded by stalwarts like Bill Tai and Danny Yang, with Amanda Terry as COO, the team has extensive business acumen spanning crypto, media, and venture capitalism.
About Asprey Studio
Emerging in 2022 from the renowned 242-year-old luxury brand, Asprey, Asprey Studio specializes in crafting distinct artworks with novel production methods. The Asprey Studio Gallery in Mayfair is devoted to a fresh art exhibition and purchasing experience. In collaboration with Bugatti, they've produced one hundred and eleven precious metal eggs tied to generative Bitcoin art, exemplifying the convergence of physical and digital artistry.
Contact Info:
Name: Press Inquiries
Email: Send Email
Organization: Metagood
Website: http://www.osura.com

Release ID: 89108847
In the event of encountering any errors, concerns, or inconsistencies within the content shared in this press release, we kindly request that you immediately contact us at error@releasecontact.com. Our dedicated team will be readily accessible to address your feedback within 8 hours and take appropriate measures to rectify any identified issues or facilitate press release takedowns. Ensuring accuracy and reliability are central to our commitment.