Music-streaming service Spotify acquired Echo Nest today (Thursday) in a move that will have a major impact on the rumored 2015 Spotify IPO.
The acquisition is a shot across the bow to several Spotify competitors who use Echo Nest now and plan to continue using the service in the future.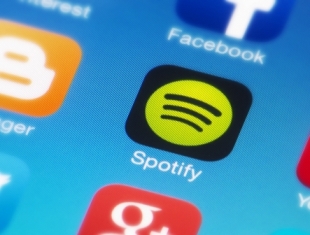 Echo Nest defines itself as a "music intelligence company" that determines which songs to recommend to users on music-streaming services. The company also offers playlisting, fingerprinting, and audio analysis services to its customers.
Essentially, Echo Nest helps users discover new music, and create playlists and archives based on their music preferences.
According to the company, it has a massive library of data to pull from, including 1.1 trillion data points, more than 35 million songs, and 2.7 million artists.
Echo Nest has numerous high-profile, music-streaming customers including Rdio, Vevo, and iHeartRadio. Spotify was a customer before today's purchase. Financial details of the acquisition have not been disclosed.
Spotify's purchase of Echo Nest should improve the service's user experience and will also help to address one of the larger problems Spotify is facing ahead of its potential IPO...
Acquisition Gives Spotify a Leg Up on Competition
One of the biggest questions facing Spotify ahead of a potential IPO is how it would fare in an increasingly competitive market.
Spotify currently reports 24 million active users, up from 10 million users in 2010. Approximately six million of Spotify's active users are paid subscribers. That's up from 2.5 million in 2010.
While its user numbers are growing at an impressive rate, it still lags far behind its biggest competitor, Pandora Media Inc. (NYSE: P), with 73 million active monthly users.
But that's not Spotify's only competitor...
The music-streaming industry is crowded with services like iTunes Radio, Songza, Sirius XM, Google Play Music All Access, and Rdio all competing for users. That competition is something that has made Money Morning's Chief Investment Strategist Keith Fitz-Gerald question the Spotify IPO.
"I think they have too much competition," Fitz-Gerald told FOX Business' Stuart Varney in February. "I think they're looking for $7 to $8 billion if you believe the whispers on the street via the IPO. It's probably a trader's trade, not an investor's bet."
While the market will remain competitive, the acquisition of Echo Nest does give Spotify a big leg up on many of its competitors. Echo Nest's services are highly coveted, and as mentioned, they are widely used in the industry.
Technically, the acquisition deal states that Echo Nest's services will remain free and open, meaning competitors like Rdio and iHeartRadio can still use them.
How that relationship plays out exactly will be interesting to watch moving forward. It's hard to imagine it will be "business as usual" for Spotify rivals using Echo Nest.
The acquisition also helps Spotify build its brand ahead of an IPO run. Companies will typically make acquisitions before going public in an attempt to plug any holes they may have in their business model.
Spotify IPO in 2014
Rumors of a possible Spotify IPO were amplified in February when the company posted a job description for an "External Reporting Specialist." The job advertisement described an employee who can complete many of the financial filings the U.S. Securities and Exchange Commission (SEC) requires for an initial public offering.
At the time, Reuters reported that the music-streaming service could be valued as high as $8 billion. In its 2012 corporate filings, Spotify reported revenue of $571 million, but a net loss of $78 million.
Investors interested in the Spotify IPO will want to see user numbers continue to grow, and see the 2012 net income loss turn into a net profit. Any impact the Echo Nest acquisition has on these two figures will be a welcome sight for company officials and investors.
How do you feel about a possible Spotify IPO in 2015? Is this a stock you would want to invest in? Give us the scoop on Twitter @moneymorning using #Spotify.
The longer the crisis between Russia and Ukraine remains unresolved, the higher the tension in Europe will grow. Here's the real way the West can impact the Ukraine crisis...
Tags:
how to invest in Spotify
,
Initial Public Offerings
,
IPO calendar
,
IPO Calendar 2014
,
IPO investing
,
ipo market
,
IPO market 2014
,
NYSE: P
,
Pandora stock
,
social media IPOs
,
Spotify initial public offering
,
Spotify IPO
,
Spotify stock
The post Spotify IPO Update: Echo Nest Acquisition Targets Competitors appeared first on Money Morning - Only the News You Can Profit From.