Investors can add another deal to the 2014 IPO calendar, with the GrubHub IPO expected to take place on Thursday, April 3.
Today, Grubhub officials announced that they have upped the price range on Grubhub stock to $23 to $25, from a previous range of $20 to $22.
Last week, GrubHub officials announced that they plan to raise approximately $155 million in an initial public offering by selling 7.03 million shares.
That would value the company at approximately $1.72 billion.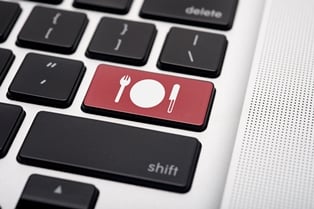 GrubHub allows users to place pick-up and delivery orders for restaurants either online or through a smartphone app. Currently, it is the largest online food delivery services provider in the United States. 
As of Dec. 31, 2013, GrubHub has worked with 28,800 restaurants and boasts a customer base of 3.4 million active users. The company also averaged 135,000 orders processed daily in 2013.
For the full year 2013, GrubHub reported revenue of $137.1 million, which was an increase of 67% from 2012. However, the company did watch its net profit fall more than 16% in 2013 to $6.8 million from $7.9 million in 2012.
GrubHub will trade on the New York Stock Exchange under the ticker "GRUB." Citigroup Inc. (NYSE: C) and Morgan Stanley (NYSE: MS) will be the lead underwriters on the IPO.
The company stated that 4 million of its shares will be sold to investors and the remaining 3.03 million will be offered to insiders such as venture capital firms like Goldman Sachs Group Inc. (NYSE: GS), Warburg Pincus, Thomas H. Lee Partners, and Benchmark Capital.
Looking past the basics of the GrubHub IPO, here's a factor that investors will want to watch closely ahead of the deal...
Mobile Industry Key to GrubHub IPO
While analysts will point to GrubHub's shrinking profit margin as an area of concern, one major bright spot is the company's growth in the mobile space.
GrubHub made a major acquisition and proved its dedication to mobile when it acquired Seamless for nearly $422 million in August 2013. At the time, GrubHub had a stronger hold on the online market, while Seamless was more developed in the mobile industry.

A recent study from the Interactive Advertising Bureau concluded that 69% of consumers who order food online use a mobile device to do so. Mobile apps are also becoming increasingly popular in finding restaurants, menus, and reviews.
Another step into the mobile industry was GrubHub's recent partnership with Foursquare, the app that allows users to "check in" to various locations they are visiting via their smartphones or tablets.
Now, Foursquare users will be able to order food directly from the app using GrubHub's technology. With a user base of more than 45 million people, that partnership should pay dividends for GrubHub.
If GrubHub can prove to investors that it is growing its customer base, particularly in the mobile space, the IPO will look even better for potential investors. From there, it can grow its profit margins.
Do you invest in IPOs? Is the GrubHub IPO a deal that you would be interested in investing in? Let us know what you think on Twitter @moneymorning using #IPOs. 
When it comes to trading small-cap stocks, risk management strategies are imperative. They allow you to still seize massive gains, without losing any sleep...
Related Articles:
Tags:
(
NYSE: GS
),
Best IPOs 2014
,
GrubHub IPO
,
GrubHub IPO Date
,
GrubHub stock
,
GrubHubIPO price
,
hot ipos
,
Initial Public Offering
,
investing in ipos
,
IPO calendar
,
IPO Calendar 2014
,
IPO Dates
,
ipo dow jones
,
IPO investing
,
IPO List
,
ipo market
,
IPO market 2014
,
IPO news
,
IPO Stock Options
,
IPOs
,
ipos 2014
,
IPOs to watch
,
IPOs to watch 2014
,
List of IPOs
,
nasdaq IPO
,
nasdaq ipo filings
,
new ipo nasdaq
,
new tech ipos
,
nyse: c
,
NYSE: MS
,
pre ipo stock options
,
social media IPOs
,
upcoming ipos
,
what is an ipo stock
The post GrubHub IPO: Mobile Market Key to GrubHub's Success appeared first on Money Morning - Only the News You Can Profit From.