La Quinta Holdings Inc. (NYSE: LQ) stock was down in its first day of trading today (Wednesday) after the company's IPO price disappointed early investors.
The company announced late Tuesday that it was offering 38.3 million shares at $17 each. The company had estimated offering 37.2 million shares at a price range of $18 to $21.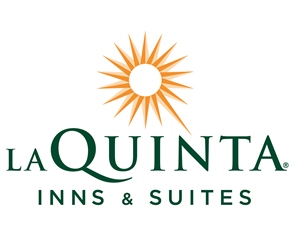 The $650 million the company raised through its IPO was well below the $725 million it would have raised at the mid-point of its initial range. The terms of today's IPO give La Quinta a market value of approximately $2.1 billion.
Shares of LQ opened at $16.75 before falling to $16.32 in early trading. The stock has since rebounded and traded up 3% and as high as $17.65 on Wednesday morning.
La Quinta is a mid-priced hotel chain that operates 830 locations with more than 84,000 rooms in North America. In 2013, the company reported sales of $874 million, which was up from $818 million in 2012.
LQ is backed by The Blackstone Group (NYSE: BX) and is the third hotel company that Blackstone has taken public in the last six months, following the IPOs of Hilton Worldwide Holdings Inc. (NYSE: HLT) and Extended Stay America Inc. (NYSE: STAY).
While the La Quinta IPO price and early trading action came as a disappointment to shareholders, there are still bullish indicators for LQ and the hotel industry...
LQ's IPO Price Doesn't Reflect Long-Term Value
According to lodging-research firm STR Inc.'s Senior Vice President Jan Freitag, the hotel industry has shown strong signs of recovery since the end of the recession. Freitag claims that improving jobs numbers, increased business travel, and average salary growth have positively impacted the hotel business.
"We sold more rooms than ever before in 2013," Freitag told Bloomberg. "We're seeing demand holding up pretty well. Unemployment is coming down slowly, personal income is going up and debt-service ratios for private consumers are at an all-time low. A lot of people had to cut back and now might be the time for travel again."
And the bullish industry indicators don't stop there...
According to the same research firm, more than 1.11 billion "room nights" were booked in the United States in 2013. That total was up from 1.08 billion in 2012 and 1.03 billion in 2011. In 2009, during the recession, that total was just 941 million.
Another barometer in the hotel industry is "revenue per available room." In 2013, revenue per available room among mid-sized hotels like La Quinta was up 6.5% in the first two months of 2014. That revenue had a growth rate of 4.1% for the full-year 2013. So not only is revenue per room growing among mid-sized hotels in the United States, but it's also growing at a faster pace.
While LQ stock opened the day down on news that its IPO price hadn't met projections, it rebounded in the afternoon and was up as much as 3% Wednesday.
It may not have gotten off to the hottest start, but LQ has reported revenue growth in the last year and is operating in an industry that has been growing steadily since the end of the recession.
Did you get in on the La Quinta IPO, or are you investing in any other IPOs this week? Let us know on Twitter @moneymorning using #IPOs.
Change can be disrupting, but it can also be hugely profitable. The number of double-digit profit opportunities in this controversial market is about to soar...
Relates Articles:
Tags:
Best IPOs 2014
,
hot ipos
,
Initial Public Offerings
,
investing in ipos
,
IPO calendar
,
IPO Calendar 2014
,
IPO Dates
,
ipo dow jones
,
IPO investing
,
IPO List
,
ipo market
,
IPO market 2014
,
IPO news
,
IPO price
,
IPO Stock Options
,
IPOs
,
ipos 2014
,
ipos this week
,
La Quinta IPO
,
La Quinta stock
,
List of IPOs
,
LQ IPO
,
LQ stock
,
nasdaq IPO
,
nasdaq ipo filings
,
new ipo nasdaq
,
new tech ipos
,
pre ipo stock options
,
social media IPOs
,
upcoming ipos
,
what is an ipo stock
The post La Quinta (NYSE: LQ) IPO Price Disappoints, but Bullish Indicators Remain appeared first on Money Morning - Only the News You Can Profit From.