When Valeant Pharmaceuticals International Inc. (NYSE: VRX) and activist investor Bill Ackman made an unsolicited $46 billion bid to purchase Botox maker Allergan Inc. (NYSE: AGN) last week, investors got a glimpse of just how big the Botox market is globally.
And that market's potential is exactly why we have one of its newest players on our "Stocks to Buy" list...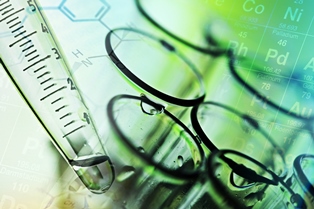 You see, Money Morning's Defense & Tech Specialist Michael A. Robinson has been recommending a biotech stock that develops similar specialty products for dermatological applications. The company is Revance Therapeutics Inc. (Nasdaq: RVNC), and it's a stock that just hit the market on Feb. 6.
Its most well-known product, RT001, uses the same botulinum toxin as Botox and is currently in advanced clinical trials. Rather than being injected into the patient, however, the product is applied topically.
Because the product is applied as an ointment, it's designed to reduce or eliminate facial lines like "crow's feet" and "laugh lines." The product is also perfect for consumers who want botulinum toxin treatment, but have an aversion to needles. For traditionalists, Revance is also working on a Botox-like injectable product as well, RT002. 
On RVNC's IPO date, the stock jumped nearly 68% in its first day of trading. Since then, the stock has climbed 119% from its initial offer price of $16 per share. The company raised $96 million in its initial public offering, which was well above the $75 million it had hoped to raise.
And even though RVNC stock has more than doubled from its offer price in less than three full months, this biotech pick still has room to grow...
Why Revance Therapeutics (Nasdaq: RVNC) Is on Our "Stocks to Buy" List
RT001 is still in development and has not yet received approval from the Food and Drug Administration (FDA). While the FDA approval process is arduous, companies that pass the approval stages and commercialize their drugs often see a significant spike in their stock price.
For example, Pharmayclics Inc. (Nasdaq: PCYC) was worth about $25 per share in 2012 before its mantle cell lymphoma (MCL) drug received FDA approval. After the FDA okayed the drug, the stock peaked at $154 in early 2014.
Bringing a Botox competitor to market, and one that is not injectable, would bring huge gains for RVNC stock.
While RT001 is currently the most significant product Revance is developing, it's not the only drug the company owns...
"Other products in Revance's pipeline include those used to treat migraine headaches, excessive and unexpected perspiration, and other facial lines," Robinson said. "Most of these product candidates are either in early or mid-stage trials."
A deep product portfolio is another bullish indicator for this biotech.
Since so many drugs fail to gain FDA approval, companies with only one or two products can be risky investments. Companies that are developing multiple drugs have a much better chance of finding commercial success, especially if those drugs are in growing markets.
And for RVNC investors, the market it operates in is extremely attractive.
"The company says it is addressing markets that will grow 72% from $2.5 billion in the 2012 base year to $4.3 billion in 2018," Robinson said. "Revance also says it expects to launch three products by 2017."
Currently, shares of RVNC stock are trading just north of $35. Any good news concerning RT001's clinical trials, or any of Revance's other products, will send the stock higher.
Do you invest in biotech stocks? Which biotech stocks are on your "Stocks to Buy" list? Join the conversation on Twitter @moneymorning using #Stocks or $RVNC.
These basics will make you big money in the markets. You'll know more than your friends - even more than most brokers. And you'll start "seeing" the money in the markets...
Tags:
Best Biotech Stocks
,
best biotech stocks 2014
,
best stocks to buy
,
Biotech
,
biotech penny stocks
,
biotech stocks
,
biotech stocks 2014
,
biotech stocks to buy
,
biotech stocks to buy 2014
,
biotech stocks to watch
,
biotech stocks today
,
biotechnology penny stocks
,
Hot Stocks
,
hot stocks 2014
,
invest in biotech stocks
,
ipo stocks
,
pharmaceutical stocks
,
Stocks to Buy
,
stocks to buy 2014
,
Stocks to Buy Now
The post Stocks to Buy: This Botox Competitor Is Heading Toward Huge Profits appeared first on Money Morning - Only the News You Can Profit From.