Usually the best stocks to buy have not already tripled in value within the past six months.
But then there's Intercept Pharmaceuticals Inc. (Nasdaq: ICPT).
INTERCEPT PHARM

NASDAQ: ICPT

Jun 11 04:02 PM

loading chart...

Price: 286.45 | Ch: -6.49 (-2.3%)
This biotech has attracted a lot of attention this year because of its innovative and promising drug, obeticholic acid (OCA). In trials, OCA has proven effective in treating patients suffering from a liver disease known as nonalcoholic steatohepatitis (NASH). This chronic liver disease can cause inflammation and scarring, which may lead to cirrhosis, liver failure, and death.
In fact, it was the Jan. 9 news that a National Institutes of Health (NIH) study was stopped early because it had found that OCA satisfied its requirements in improving the condition of the 283 test patients that propelled ICPT stock up more than 280% in one day.
That the trial was able to determine the OCA's effectiveness one year sooner than expected was a great sign that Intercept Pharma had come up with a breakthrough drug. And in the world of biotech, there's nothing investors would rather hear.
On the day the news broke, Intercept Pharma jumped from $72.39 to $275.87. And it kept on going the next day, all the way to $445.83 - a 515% increase in two days. From there the stock has had a crazy ride, however, gyrating between $218 and $462.
That's because of some concern that another reason the trial was halted was because some patients showed elevated levels of cholesterol. The NIH panel wanted to stop the treatments to see if OCA was the cause.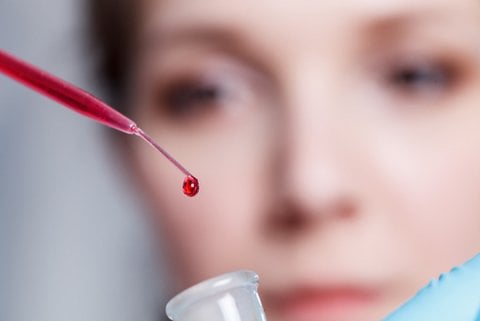 So now we have a war between the ICPT bulls and the ICPT bears.
In addition to the cholesterol issue, the bears note the steep drop in earnings Intercept Pharma reported in its most recent quarter, its stagnant revenue growth, and, most recently, that Chief Executive Officer Mark Pruzanski sold 10,000 shares of his company's stock on June 2.
Short sellers took an interest in the stock in May, with short interest rising 34% in one month. About 5.7% of ICPT shares are sold short.
But the bulls still see Intercept Pharma as a stock to buy. And wait until you see who's been buying...
Stocks to Buy: Why Intercept Pharma (Nasdaq: ICPT) Can Double
First of all, it's important to note that a significant subset of investors fall into the bull category - hedge fund managers. In the first quarter of the year - after ICPT popped 300% - hedge fund managers as a group increased their holdings in the stock 4.46%, when you'd expect a mad rush of cashing out to lock in the huge gain.
According to the hedge fund data site Whale Wisdom, 96 funds created new positions in ICPT in the first quarter, while only 14 closed out their positions.
RELATED: Another tiny biotech has a major FDA-related announcement coming in July. We've been tracking this company for seven months and estimate gains as high as 2,133%. Go here for details.
Analysts, too, are extraordinarily bullish on Intercept Pharmaceuticals. Their consensus price on Intercept Pharma is currently $558.33, with a high target of $693 - more than double the current price. Even the low target of $493 represents a 68% gain from where ICPT was trading Wednesday, at $292 a share.
What's more, four out of the six analysts who cover ICPT rate it a "strong buy," with the other two rating it a "buy."
When you see a level of consensus on a stock that pronounced, something awfully compelling must be driving it.
What the Bulls Realize about Intercept Pharma
The bulls recognize that most of the negative news on this stock is really no big deal. The CEO probably was just taking some profits following an amazing run-up in the stock price. The weak earnings of recent quarters are no way to measure the future earnings of a biotech nearing approval of a blockbuster drug, as we shall see in a moment.
And the biggest concern, the cholesterol issue and whether Intercept Pharma properly disclosed what was going on, is likely to blow over.
"We believe [the cholesterol issue] is much ado about nothing and has created a buying opportunity," Wedbush analyst Liana Moussatos wrote in a recent research note. "Intercept is pioneering a first-in-class treatment for cholestatic liver diseases and in every Phase 2 and Phase 3 trial tested, OCA has shown efficacy. That NIDDK stopped the Phase 2b NASH trial one year early due to efficacy suggests that OCA is a breakthrough treatment."
Another piece of news reinforcing a positive view on OCA came last week when the Food and Drug Administration (FDA) granted fast-track status to OCA - a designation reserved for particularly promising treatments - for a second liver disease, primary biliary cirrhosis (PBC). With PBC, the bile ducts in the liver, which aid in food digestion, are slowly destroyed.
In addition to NASH and PBC, Intercept has also begun a study of the drug for treatment of alcoholic hepatitis, another liver disease. The ability to treat more diseases will greatly expand the market for OCA, should FDA approval be received for each one.
"We project launch in late 2015 and gross peak annual sales could reach about $2.4 billion in 2023," Moussatos said in a note to clients.
In 2013, Intercept Pharma's total revenue was just $1.62 million. So let's just say OCA would have a pretty dramatic impact in ICPT's earnings - and its stock price.
That many don't see Intercept Pharma as one of the best biotech stocks to buy has created a terrific buying opportunity, but it may not be one that lasts long.
The next catalyst for ICPT, you see, arrives in mid-July - just about a month away. That's when the results of another study, a 24-week phase 2b follow-up on the NASH trial, will be announced.
"We view this as the most material catalyst for Intercept in 2014," said Moussatos. She thinks OCA will hit the market by late 2015.
Do you see Intercept Pharma as a stock to buy? Why or Why not? Voice your opinion on Twitter @moneymorning or Facebook.
Editor's Note: A seven-month investigation has uncovered another tiny biotech that could completely revolutionize the $84 billion vaccine market. It has created a Universal Vaccine that could wipe out breast cancer, prostate cancer, cervical cancer - and other diseases. Based on early projections this company's stock could go as high as 2,133%. Our full investigation is now available. Please click here to read all the details...
Related Articles:
Tags:
Best Biotech Stocks
,
best stocks 2014
,
best stocks to buy
,
best stocks to buy 2014
,
best stocks to buy now
,
best stocks to buy right now
,
best stocks to buy today
,
best stocks to invest in
,
best stocks today
,
Best Tech Stocks to buy Today
,
biotech penny stocks
,
biotech stocks
,
biotech stocks 2014
,
biotech stocks to buy
,
biotech stocks to buy 2014
,
biotech stocks to watch
,
biotech stocks today
,
biotechnology penny stocks
,
Hot Stocks
,
ICPT
,
ICPT stock
,
invest in biotech stocks
,
Nasdaq: ICPT
,
Stocks to Buy
,
stocks to buy 2014
,
Stocks to Buy Now
,
stocks to buy today
,
stocks to invest in
,
top biotech stocks
,
top stocks
The post Stocks to Buy: Intercept Pharma (Nasdaq: ICPT) Ready to Double appeared first on Money Morning - Only the News You Can Profit From.