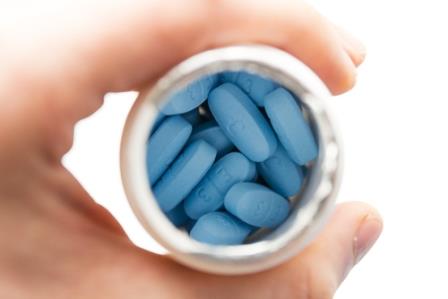 Pfizer stock (NYSE: PFE) will soon feel the pressure from the wave of lawsuits being filed claiming that Pfizer's blockbuster drug Lipitor – the world's best-selling drug of all time – causes type-2 diabetes in women.
With a market cap of more than $180 billion, the world's largest pharmaceutical firm's pockets run deep. Lipitor alone brought in global sales of more than $125 billion for Pfizer over the 14-and-a-half years since its 1996 market debut (Pfizer's patent on Lipitor expired on November 30, 2011). More than 29 million patients took the drug just in the United States.
A recent Reuters review of federal court filings discovered that Lipitor claims have shot up from 56 to nearly 1,000 in the past five months.
That's because of a Feb. 18 decision by the U.S. Judicial Panel on Multidistrict Litigation.
The Panel determined that the number of Lipitor diabetes lawsuit filings had gotten large enough to warrant their consolidation in a single, federal court proceeding. While Pfizer argued against a consolidation, stating that doing so would prompt copycat filings, the Panel ruled that merging the cases would prove beneficial for both plaintiffs and Pfizer.
A U.S. District Court located in Charleston, South Carolina, will handle the consolidated proceedings and U.S. District Judge Richard M. Gergel will preside. The first case is scheduled to be tried in July 2015.
It will serve as one of several "bellwether" cases to gauge the strength of other cases in the pool of claims.
Pfizer issued a statement denying any liability and stated its intention to fight the lawsuits. The company has argued that women taking Lipitor to control cholesterol may share other risk factors that make them vulnerable to diabetes, such as high blood pressure or obesity. It also stated that there is an "overwhelming consensus" in the medical community about the benefits of statins, including Lipitor.
A twist to this story is that the U.S. Food and Drug Administration warned Pfizer in 2012 that Lipitor and other statin-type cholesterol-reducing drugs were linked to incidents of memory loss and a "small increased risk" of diabetes. Plaintiffs' lawyers have argued that Pfizer failed to properly warn the public of these risks. They've also said that women face a higher risk than men of developing diabetes from using Lipitor, while also gaining fewer benefits.
"We will ask a jury to decide what it's worth to take five years of someone's life," lead plaintiffs' lawyer H. Blair Hahn said. He went on to say that the number of cases could ultimately reach more than 10,000.
Wake Forest University School of Law faculty member and mass torts expert Michael Green told Reuters he did not expect Pfizer to settle at this stage, especially given the major obstacle plaintiffs still face.
"(They) have to show they were actually harmed by this agent," Green said. "That might be hard."
News of the spike in filed claims came just two days after Wednesday's announcement that Pfizer agreed to a $35 million settlement over the illegal marketing of its kidney rejection prevention drug, Rapamune.
According to its most recent filing with the U.S. Securities and Exchange Commission, Pfizer has not indicated that it has set aside any money to cover potential future Lipitor judgments.
Pfizer Stock (PFE) in 2014
Prior to today's news, Pfizer stock had slumped more than 7% so far in 2014.
On May 6, British pharmaceutical company AstraZeneca Plc (NYSE ADR: AZN) once again rebuffed a takeover bid from rival Pfizer when the company announced its forward strategy and revenue projections. PFE stock slipped 2% that day.
Then on July 29, the Big Pharma reported worrisome Q2 earnings. Revenue of $12.8 billion for the quarter was down from last year's nearly $13 billion mark, while earnings were down from 2013's second-quarter figure of $14.1 billion all the way to $2.9 billion for earnings per share (EPS) of $0.58.
Since that day, Pfizer stock has declined 6.11% to $28.24 a share. Despite today's news, shares were up 0.78% an hour before market close.
Still, investors should look for PFE stock to experience downward pressure in coming months as more Lipitor lawsuits amass, and as public awareness of the company's potential misdeed increases.
While Pfizer stock is headed for trouble, there are plenty of stocks with sunny outlooks ripe for investment, and we can help you find some right now. For instance, this tech giant is already up nearly 4% since Money Morning Defense & Tech Strategist Michael A. Robinson recommended it to readers on July 3. And it's bound to go higher with its new creation – we call it the future of computing...
Related Articles

:
Tags:
Best Biotech Stocks
,
best biotech stocks 2014
,
biotech penny stocks
,
biotech stocks
,
biotech stocks 2014
,
biotech stocks to buy
,
biotech stocks to buy 2014
,
biotech stocks to watch
,
biotech stocks today
,
biotechnology penny stocks
,
invest in biotech stocks
,
Lipitor claims
,
Lipitor lawsuit
,
NYSE: PFE
,
PFE
,
PFE stock
,
Pfizer
,
Pfizer stock
The post Trouble Ahead for Pfizer Stock (NYSE: PFE) as Lipitor Claims Inevitably Amass appeared first on Money Morning - Only the News You Can Profit From.