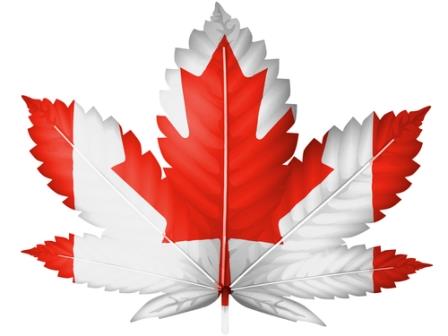 Four new pot stocks to watch have just starting trading, all hailing from our neighbor to the North.

That's because a recent policy change in Canada has legitimized the cannabis business - a market that's expected to generate $3.4 billion a year in taxable sales over the next decade, according to government estimates.

You see, in 2000, a Canadian court ruled that medical marijuana should be made available to approved patients. From that ruling, a makeshift system was setup in which the government sold directly to consumers, but individuals were also allowed to grow for their own purposes and even set up small operations.

The result was a chaotic, near-impossible environment for law enforcement officials to effectively work within. It prompted the Canadian government (via Health Canada, the country's federal health agency) to move to a federally-regulated system.

In June 2013, the Canadian government announced that the medical marijuana market would be privatized, and companies could apply for production licenses and sell directly to patients.

Starting April 1 of this year, businesses were required to apply for a federal license to grow and sell marijuana. Now law enforcement officials can easily identify and shut down unlicensed growers - and legitimate government-approved producers can thrive.

Between June 2013 and February 2014, 454 companies applied to Health Canada for the coveted licenses. According to federal records, an average of 25 new companies apply each week. The approval process involves site examinations, and extensive background and security checks.

Those who pass muster are able to sell to patients seeking medical marijuana - a massively growing population that Health Canada estimates will reach 400,000 over the next decade with 25% growth year over year.

"It's gone from non-existent in the legitimate market to one that could be potentially worth several billion dollars in a span of 12 to 24 months," Toronto-based Jacob Securities Inc. co-head of research Khurram Malik said to Financial Post in July.

Right now, only 13 producers have won federal permits:
Bedrocan Canada Inc.
Canna Farms Ltd.
CanniMed Ltd.
Delta 9 Bio-Tech Inc.
In The Zone Produce Ltd.
Mettrum Ltd.
MedReleaf Corp.
OrganiGram Inc.
The Peace Naturals Project Inc.
ThunderBird Biomedical Inc.
Tilray
Tweed Inc.
Whistler Medical Marijuana Corp.
Of these 13, three have recently hit the market as publicly traded entities, and a fourth has plans to IPO in September.
"There is a real industry here that is emerging from the flurry of activity, and if you can find those companies, I think the opportunity for investors is tremendous," Paul Rosen, chief executive officer of marijuana investing firm PharmaCan Capital, said to The Globe and Mail on Aug. 16.
Canadian pot stocks could prove less risky, more legitimate options for investors than pot stocks traded in U.S. exchanges. That's because in the United States, pot is still illegal under federal law, creating an uncertain web of state-specific rules and regulations. Additionally, many medical marijuana firms are listed on the over-the-counter (OTC) market, which is less regulated than Canada's TSX Venture Exchange.
"People talk about the Colorado model; people talk about the Washington model. I think someday they'll talk about the Canada model," marijuana private equity fund Privateer Holdings CEO Brendan Kennedy said to The New York Times on May 24. "By creating a tightly regulated federal system, by creating a federal license, by making it difficult to navigate in and capital-intensive, Canada has attracted a different kind of player into this industry."
Here are the four new pot stocks that've gotten a head start in the burgeoning Canadian cannabis market...
Four New Pot Stocks to Watch in 2014
No. 1: Tweed Marijuana Inc. (CVE: TWD)
Tweed was the first of Health Canada's licensed producers to go public. It grows and sells "an unmatched selection" of dried marijuana to authorized patients across the country. Interestingly, the company bought the former Hershey chocolate factory in Smiths Falls, Ontario, and uses it for its operation site.
On April 3, the stock opened at $4.60 per share (well above the issued price of $0.85) on the Toronto Stock Venture Exchange. Shares traded more than 2 million times in the first 15 minutes. By market close, almost 10 million TWD shares exchanged hands to ultimately close at $2.59.
TWD announced its second-quarter financial results on Aug. 28. It reported initial sales of $188,736, all from the last two months of the quarter ending June 30. Operating expenses were up to $1,134,427, compared to $1,194,591 the previous quarter. Tweed said expenses were up because of growth investments and licensing costs.
With a market cap of $98.7 million, TWD stock is trading nearly three times its initial public offering (IPO) price on the TSX year to date.
No. 2: OrganiGram Holdings Inc. (CVE: OGI)
Shares of brand new pot stock OrganiGram began trading on the TSX on Aug. 25. Investors piled in immediately, pushing the stock above its $0.85 issue price. On Friday, OGI stock traded at $2.25 a share - up 165% in five trading days. On Wednesday, OrganiGram began trading over the counter in the United States as OrganiGram Holdings Inc. (OTCMKTS: OGRMF).
OrganiGram is the only fully bilingual licensed producer east of Ontario. It uses 100% organic products to grow five different strains of marijuana targeting appetite stimulation, chronic pain reduction for arthritis sufferers, and other ailments.
"Management plans to expand its operations to generate more than $30 million in sales and create 40 more jobs by next summer," said OrganiGram chief executive officer Dennis Arsenault.
On Aug. 28, OrganiGram announced it completed its first harvest of product and is preparing its first shipment.
No. 3: Bedrocan Cannabis Corp. (CVE: BED)
Along with OGI, Bedrocan just joined the TSX on Aug. 25, also with an $0.85 issue price. Both companies went public via "reverse takeovers" - which are carried out using a shell company already listed on an exchange, and are typically faster and cheaper than traditional initial public offerings.
Based in Toronto, Bedrocan has a licensing partnership with Dutch medical marijuana producer Bedrocan BV. The Dutch producer is currently acting as supplier for the Canadian company's product. A 52,000 square foot facility in Ontario is estimated to start producing by the end of 2014.
BED shares traded at $1.10 on Friday, up 29.4% from its Monday IPO price. Bedrocan began trading in the U.S. on Thursday as Bedrocan Cannabis Co. (OTCMKTS: BNRDF).
No. 4: Mettrum Ltd.
Mettrum was the third producer to receive its license from Health Canada, and it will be the fourth to go public. It has a fully integrated medical grade facility located in Bowmanville, Ontario and currently offers five strains of medical cannabis.
On June 26, the company announced an agreement with Cormark Securities Inc. in which Cormark will lead efforts to raise up to $30 million as a precursor to going public. Mettrum is expected to list sometime in September and will be valued around C$80 million, according to Reuters.
Across the border, a number recently reported on Aug. 8 indicates that the U.S. marijuana market is healthy and thriving. Our experts agree that one of these new pot stocks has risen above the rest when it comes to cashing in on this market...
Related Articles:
Tags:
best pot stocks
,
Canada pot stocks
,
Canadian pot stocks
,
investing in pot stocks
,
marijuana stocks
,
new pot stocks
,
new pot stocks to buy
,
new pot stocks to watch
,
pot stock
,
pot stock investing
,
pot stocks
,
pot stocks 2014
,
pot stocks to buy
,
pot stocks to watch
,
top pot stocks
The post New Pot Stocks to Watch as Canada's Best Hit the Market appeared first on Money Morning - Only the News You Can Profit From.