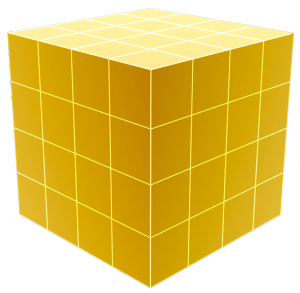 IC3 Cubes
IC3 Cubes, is pleased to announce that initial purchases of IC3 Tokens have been processed and Tokens / Certificates are actively being issued.
TORONTO, ONTARIO, CANADA, October 29, 2017 /
EINPresswire.com
/ -- IC3 Cubes, is pleased to announce that initial purchases of IC3 Tokens have been processed and Tokens / Certificates are actively being issued. The Exclusive Presale representing 336,482oz of Gold or 261,644,250,000 IC3 Tokens is underway.
IC3 Cubes – (IC3) A gold backed cryptocurrency, equal to 0.00004 (g) of physical gold, priced on market settlement - day of purchase. Utilizing blockchain technology, IC3 Tokens are backed by verified and insured physical gold, via an actual gold mine and vault in North Western Canada.
"The response from initial token holders has been very positive," stated Matthew Guignard, Director of Sales and Public Relations for IC3 Cubes. "The IC3 Token is the first and only gold backed crypto to offer an eco-system that combines a Mine + Vault + Token, with a token structure designed specifically to ensure stability and longevity while minimizing possible external risks for the token and token holders. Our total distribution represents a significant gold supply that will have a profound impact on investment, trade, and exchange of the future."
Guignard noted that while there were other gold tokens in the market, many of those companies issuing such tokens often have to then acquire gold to support its value. "IC3 Cubes will not need to purchase additional gold to support total distribution, which is another aspect that sets us apart."
"IC3 Cubes is the first gold token, backed by Canadian gold," Guignard stated. "Tokens and Certificates are generated off of physical gold within the vault, and all token transactions are verified via smart contracts on the blockchain. There are no applicable sales tax or vaulting fees. IC3 Cubes guarantees the purchase of the Token from the Token Holder when they want to sell / trade-in."
When asked how someone could purchase IC3 Tokens, Guignard was quick to note that during the Exclusive Presale, it's all about relationships. "At this time, IC3 Tokens can only be purchased through direct contact. Our initial token holders have been able to gain notable insight into who we are and the true opportunity for IC3 Cubes. So often in this sector, investments are made with little to no contact with the company. We are actively forging relationships within the investment/capital market community. With our significant and verified gold supply, we are focused on establishing the IC3 Token as the digital gold standard of the future."
Contact:
www.
ic3cubes
.com
email@ic3cubes.com
This is a public press release. This information website does not endorse and is not responsible for or liable for any content, accuracy, quality, advertising, products or other materials on this page. Readers should do their own research before taking any actions related to the company. This information website is not responsible, directly or indirectly, for any damage or loss caused or alleged to be caused by or in connection with the use of or reliance on any content, goods or services mentioned in the press release.
Matthew Guignard
IC3 Cubes
email us here
5198192432