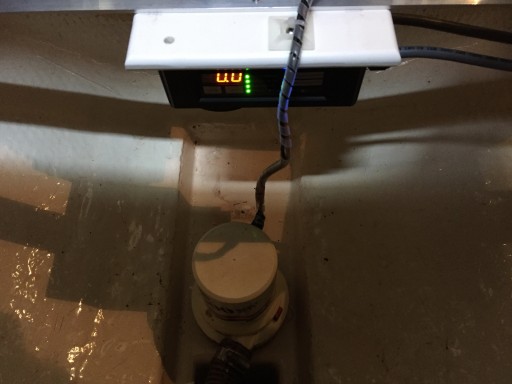 Charlotte, NC - January 23, 2018 - (
Newswire.com
)
​Nautic Alert X2 introduces a cost effective solution to plan, manage, and control the discharge of untreated bilge water onboard commercial vessels using edge computing, as part of an internet of things (IoT) marine solution. 
Commercial boats often require expensive oily water separators to properly discharge water while underway.  Many vessels choose to keep accumulated untreated water in their bilge and pump-out during port stops, as an alternative option, but lack visibility within the bridge and remotely to know the exact water level in the bilge compartment and the change in level over a period of time.  Nautic Alert is helping protect the environment and provide a compliance enforcement and regulatory solution by releasing a cost-effective comprehensive alternative for commercial and charter vessels requiring bilge water discharge and automatic bilge pump control. 
With Nautic Alert X2, a captain, crew, and remote personnel can now monitor the untreated bilge level in real-time, on board or remotely, and disable discharge or redirect untreated bilge water into an onboard oily waste holding tank when discharge is prohibited with Nautic Alert Nevata's SMART bilge pump controller technology.  One can even remotely set the master discharge setting from their phone - if they forget, or the system can re-engage discharge operations if an emergency high-water condition occurs, to keep the vessel from experiencing a catastrophic event or sinking incident, all automatically.
Nautic Alert logs all bilge operations with a corresponding timestamp and the exact GPS position when an event occurs – including manual-override events, to enable the creation of audit and compliance reports.  This remote bilge logging feature makes it possible to confirm that all pump operations are either being conducted to an oily waste holding tank, or being discharged in an approved location.  Even if an oily water separator is used, Nautic Alert can still help safeguard the bilge with its unmatched early event detection, water-level monitoring, and measurement capabilities. 
Nautic Alert's bilge discharge control is one of many features of the X2 platform to help commercial mariners remain compliant with applicable maritime and other domestic government regulations.  It is a learning, intelligent edge-based monitoring solution highly accurate in measurement and detecting an event before it becomes a problem.  It is certified for use on the Verizon Wireless 4G LTE network or the Iridium Global Satellite Network. 
About Nautic Alert
Nautic Alert is a brand name of Market Spectrum, Inc. designed and manufactured for marine recreational boats and commercial vessels to monitor, detect events before it becomes a problem, and to communicate on board or remotely.  Nautic Alert is a scalable platform that can integrate custom features on request.  For more information, visit www.nauticalert.com or contact Market Spectrum Inc. at (800) 385-1674.
Press Release Service by
Newswire.com
Original Source:
Nautic Alert ® Provides Alternative Solution for Bilge Water Discharge Control