Innovative millennial creates 150 jobs through doorstep valet trash in a unique way.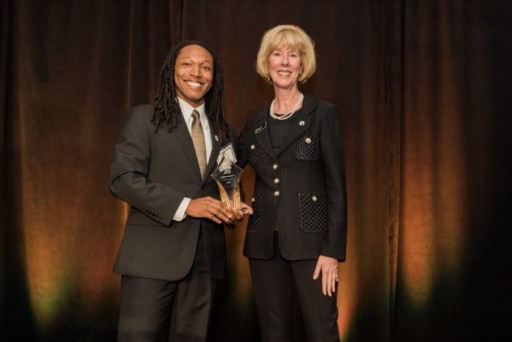 ORLANDO, Fla. - July 3, 2018 - (
Newswire.com
)
ORLANDO, Fla., July 3, 2018 (Newswire) -Jamison Gavin, a 2011 UCF graduate, UCF Men's Soccer Alumni and a 2007 Lakeside High School (Decatur, Georgia) graduate, recently received UCF's 30 Under 30 Award for building a Seven-Figure Company before the age of 30. Gavin built Premium Trash Services with his wife Courtney Gavin into a multi-million dollar empire employing over 150 people nationwide. 
According to Jamison Gavin, his main concentration while leading Premium Trash Services, was to build an organization dedicated to serving the community and its people. He accomplished this by creating jobs for homeless individuals throughout the southeast and a program to develop them into a sustainable lifestyle. "I want to first give thanks to God for allowing me to receive this award and to Courtney, my wife, for believing in a young ambitious UCF Knight, this award is for the both of us" - said Jamison Gavin Partner at WellKept. Jamison continues to build off the foundation he laid serving the multi-family industry with WellKept, a nationwide company providing doorstep valet trash and recycling to apartments and condominiums. 
"This year's 30 under 30 class is a group of trailblazing young alumni who have made an impact within their professions, communities, and this university in the early stages of their careers. The record-breaking accomplishments of this group are inspiring, and they rank as the best of the best from UCF's accomplished young alumni base," said Mike Kilbride '12, chair of UCF's Young Alumni Council.
Jamison Gavin currently resides in Florida with his wife and business partner, Courtney who is a 2012 University of Central Florida graduate. They have a son, Xander.
Contact: Yvette Shepherd - 424-262-2462 - email: Customercare@Premiumtrash.com
Related Links
UCF 30 Under 30
WellKept Valet Trash
Press Release Service by
Newswire.com
Original Source:
Jamison F. Gavin Receives the Prestigious University of Central Florida (UCF) 30 Under 30 Award