– Alcorn State University Uses Upswing's Education Tools to Maintain Campus Connection Between Nontraditional and Online Students –

(PRUnderground) September 8th, 2020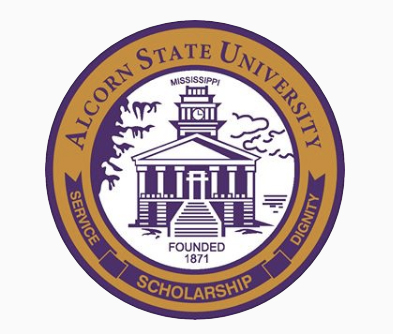 Upswing, an online student engagement organization, is partnering with Alcorn State University, a leading historically black college and university (HBCU) in Lorman, Mississippi, and Upswing's 15th HBCU partner, to connect the university's students with integrated student support resources such as live, online tutoring and advising, a virtual assistant that quickly provides answers to students' questions, and 24/7 engagement services to increase student's success rates.
Over the last seven years, Upswing has been partnering with colleges and universities to remotely address students' most critical academic needs. Alcorn State is the latest HBCU to tap Upswing's educational support services.
"We need to reach all our students, but especially online students who are out of state and other nontraditional students to help them feel connected to the campus," says Dr. Keith McGee, Provost and Executive Vice President of Academic Affairs (Interim) at Alcorn State University.
Dr. McGee points out with the current education environment due to COVID-19, it's critical to keep students connected to the university's academic resources.
"The overall goal is to have our students engaged and feel connected to campus and provide them with vital academic support when and where they need it," Dr. McGee adds.
Upswing Connecting Alcorn State Students with Success
As Alcorn's education partner, Upswing will create an integrated student services platform helping the university engage, support, and retain students, including online and nontraditional students.
Upswing focuses on increasing student achievement for diverse populations, especially in rural communities, by scaling student services, supporting 24/7 online tutoring, and optimizing student engagement with Ana, an SMS-based, people-backed virtual assistant.
Ana mimics a personal adviser's experience through automated nudging sequences, two-way conversational interactions, and sentimental analyses, and acts as a mass communication tool to reach students on their phones.
Alcorn State University students will be using Ana daily to get their questions answered, receive reminders about important dates such as financial aid deadlines, and schedule live support sessions on their mobile devices.
More importantly, Ana will be a new channel for the university to engage with Alcorn State students, open communication lines, and create a space where students feel comfortable expressing concerns and receive motivational nudges.
These ongoing interactions build trust in the virtual assistant as an extension of their relationship and a sense of belonging at Alcorn State University.
"It's important that our students can find answers to their questions in one area instead of being transferred to several different campus offices. Ana provides our students with quick responses on their phones," says Dr. McGee.
Upswing's Integrated Student Services Enhance Student's Achievements
Upswing's solution for Alcorn State includes user-friendly, online advising and tutoring, and a virtual learning classroom environment easily accessible to students with the look and feel of social media platforms to help increase usage.
Students can connect with Alcorn State's advisors and tutors and Upswing's tutors through the integrated services platform and receive academic support, tutor session feedback, and analyses.
Alcorn State's goal for tutoring is to make it quick and easy for students to register and pick out which tutor will be most helpful.
"The majority of our student's study hours occur after hours when on-campus tutors are done for the day, so using Upswing tutors is a huge boost for our nontraditional students and student-athletes," says Dr. McGee.
Alcorn State uses Upswing to keep advising information in one area where students are routed directly to their advisor in both University College (freshmen and sophomores) and their major advisors (juniors and seniors).
"In the past, our students had difficulty finding their advisor and spending valuable time with them. Providing easier access to their advisors offers a path to clearer communication," Dr. McGee says.
Upswing's integrated student service platform provides Alcorn State administrators with access to an easy-to-use dashboard that aggregates and summarizes usage data to track student performance (even creating alerts or reminders), giving them in-depth knowledge that helps them make informed decisions around student success and retention.
"Upswing is a valuable tool to track student performance and help us identify students who are struggling so we can provide the additional help they need to improve their classwork," adds Dr. McGee.
"We're proud to partner with Alcorn State University, a distinguished historically black college and university, and provide their students with the academic tools they need for success," says Melvin Hines, co-founder and CEO of Upswing. "During these uncertain times with COVID-19, it's more important than ever before that all students feel connected to campus, and they feel engaged and receive the academic help they need. Alcorn State's use of Upswing positions them to be responsive to student's needs throughout the pandemic and ensures no students are left behind."
About Alcorn State University
Alcorn State University is the nation's first public, historically black, Morrill land-grant university. Alcorn State offers bachelor's, master's, and doctoral degrees in more than 50 top-degree programs. Located on 1700 acres in Lorman, Mississippi, with branches in Vicksburg and Natchez, the University is celebrating 150 years of academic excellence. In addition to its generous scholarship opportunities, Alcorn has earned nationwide recognition in nursing, biology, music, technology, agricultural research, and the liberal arts. Outside of the classroom, students are involved in NCAA Division I athletics as well as more than 40 organizations and clubs, including student-run radio and television stations, study abroad, and the 200-strong Sounds of Dyn-O-Mite Marching Band featuring the Golden Girls.
About Upswing
Upswing is an Austin, Texas-based online student engagement organization focused on removing the barriers to degree equity. Learn more about Upswing at https://upswing.io/
The post Alcorn State University Becomes 15th HBCU to Partner with Upswing to Provide Academic Support 
 first appeared on PRUnderground.
Press Contact
Name: Renee Hewitt

Phone: 917.965.8712

Email: Contact Us

Website: https://upswing.io/
Original Press Release.