Can Brazil's Economy Stage a 2021 Comeback?
October 15, 2020 at 11:40 AM EDT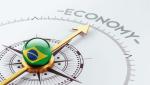 Exchange-traded fund (ETF) investors looking for international exposure via emerging markets may want to consider Brazil, especially if the country's economy can stage a comeback next year. However, according to the International Monetary Fund (IMF), there's still a lot of work to do....