The Research Center Founder is a staunch advocate for Epilepsy Awareness and is pleading with philanthropists to fill the gap in funding for desperately needed research
(PRUnderground) October 29th, 2020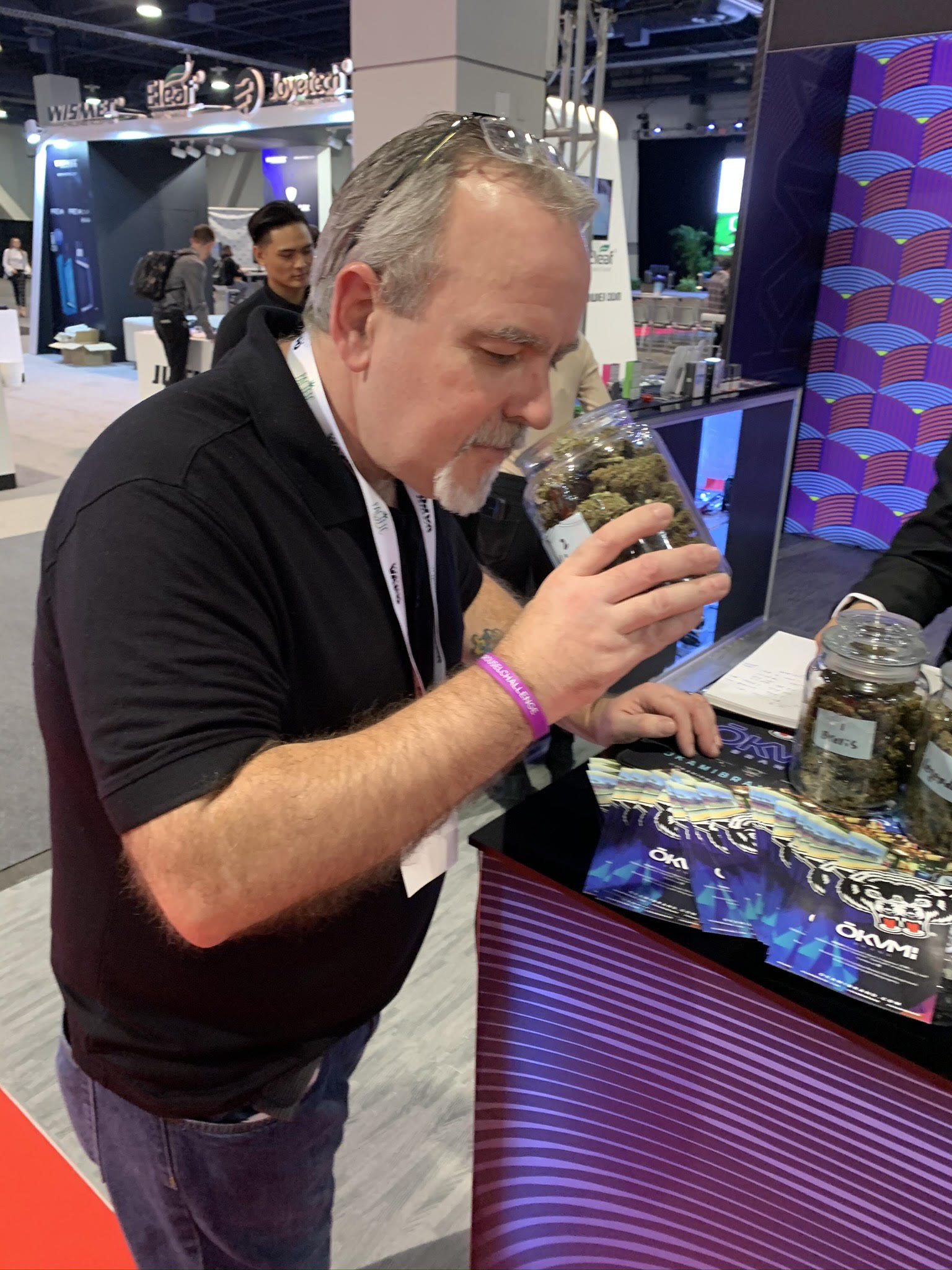 A leading California Hemp and Plant Medicine Researcher, Mike Robinson, who recently announced the future opening of the Hemp Instruction Center in Southern California has heads turning again. "Let's make the world a whole lot brighter – and make it Purple for Epilepsy Awareness Month" he said in an announcement that The Global Cannabinoid Research Center (GCRC) would be holding multiple giveaways through its California Compassion entity to bring attention to awareness of the neurological disorder that effects over 65 million people across the globe. 
"The true reason we'll be giving away products to patients is that we must gain attention of philanthropists for private funding of research. Epilepsy is a killer; it's a beast and it's left untamed by a world of funding that's aimed towards medical conditions that effect people with higher incomes. Let's face it, most of us with Epilepsy are on Social Security Disability. It's well known and public that even I am working my way off of it, or trying to." exclaimed Robinson.
"Many aren't as fortunate as I and don't have access to the type of alternative medicine I do. We fight against what could kill us daily and we know our loved ones have a hard time going to sleep – hoping we'll wake."  For this reason the researcher has created a special batch of goodies specifically to help turn at least bathtubs purple as people enjoy some of the natural remedies being used now by many with this neurological disorder. "Hemp CBD has became beyond popular – like all giveaways they grow. It's looking like we may have a decent donor of other products too to really help a lot of people with more than just a purple bath soak" said Robinson.
"The compassion arm of the expanding Research Center is new; we're utilizing it specifically to launch awareness to the efficacy of plant-based medicine during November – especially hemp extracts." Stated Robinson about the planned giveaway of what he's dubbed as 'Purple Rain' – a hemp derived bath bomb with CBD, CBG, and terpenes. "It was made specifically for the month of November. Both the CBD and Hemp movements in general have been catapulted by successes achieved by children with Epilepsy in very public spotlights." 
According to the Epilepsy Foundation, 1 in 10 people will have a seizure in their life and approximately 1 in 25 will develop Epilepsy. This condition that effects the central nervous system causes a disruption in the brains communication with nerve cells. "There's multiple different types of seizures and most people are completely unaware of this, they put one label on us and think that it's only one treatment method as well" explains Robinson who was injured as a professional racecar driver in 1995, "Epilepsy was the result of a pretty bad head injury to put it mildly, but for some it doesn't take being hit that hard and sometimes it's from stress on the body itself." 
Epilepsy has made the news many times over the recent years but Hollywood Cameron Boyce was a successful actor recognized by millions of fans around the world and a tremendous humanitarian, who made it his mission to use his platform and resources to give back to others in need. On July 6, 2019, Cameron passed away from SUDEP – Sudden Unexpected Death in Epilepsy. He was just 20 years old. "SUDEP is the sudden, unexpected death of someone with epilepsy, who was otherwise healthy and it's a reason why people need to be more aware about this condition. We need more funding for research now – people, little kids are dying to this." stated Robinson
"My email address has remained 50,000 reasons at gmail for a decade now, Robinson explained about his condition and the possible outcomes, "that's the number of people we lose annually to seizures or in relation to Epilepsy. Research is so scant on this subject that it requires an entire month of campaigning to attempt to shed more light on the fact that one of the top Neurological killers is also on the bottom of the funding totem pole for research – and that's nonsensical to say the least. It's also unacceptable and in November my purple family and I wear that color proudly for Epilepsy Awareness. We're Warriors and we know it."
Robinson is well known for being a plant medicine and hemp philanthropist in ways – a provider of CBD and other compassion products championing the cause for those that are less fortunate. In 2016 he met his now daughter Genevieve in a well-publicized Love Story surrounding the plant and compassion. "It's how I started ingesting it and finding freedom from seizures, someone gave it to me. When we give to others as an industry or individuals, we open the door for education, for futures that could otherwise be lost. In our world Epilepsy is a monster that we must beat daily." 
Genevieve, his 17 year old daughter, has severe Autism and Epilepsy too. "She used to seize all the time before we met which is strange to say. As the time went by the plant medicine replaced the pharmaceuticals for seizures and she's thrived. It's been 4 years now since we've became a family. That's what compassion and giving does – it pays you back. Our own love for the plant medicine created our home and gave Genevieve an awesome future." he said.
About Hemp Instruction Guide/Hemp Instruction Center/GCRC
The Hemp Instruction Center is a Division of GCRC, an up and coming research center in Santa Barbara California that concentrates on both plants and plant medicine. The Hemp Users Guide was created to educate and inform consumers about Hemp, it's uses, it's History, and it's Future. It's also a great avenue to allow the Cannabis and Hemp Industry another platform for news, media, and more
The post GCRC Founder Mike Robinson Announces Hemp CBD Giveaway For Epilepsy Awareness Month In November first appeared on PRUnderground.
Press Contact
Name: Michael Robinson

Phone: 8056179539

Email: Contact Us

Website: https://hempusersguide.com/
Original Press Release.