Still way above the 200,000 pre covid levels.
Makes me wonder why so many people are still losing jobs: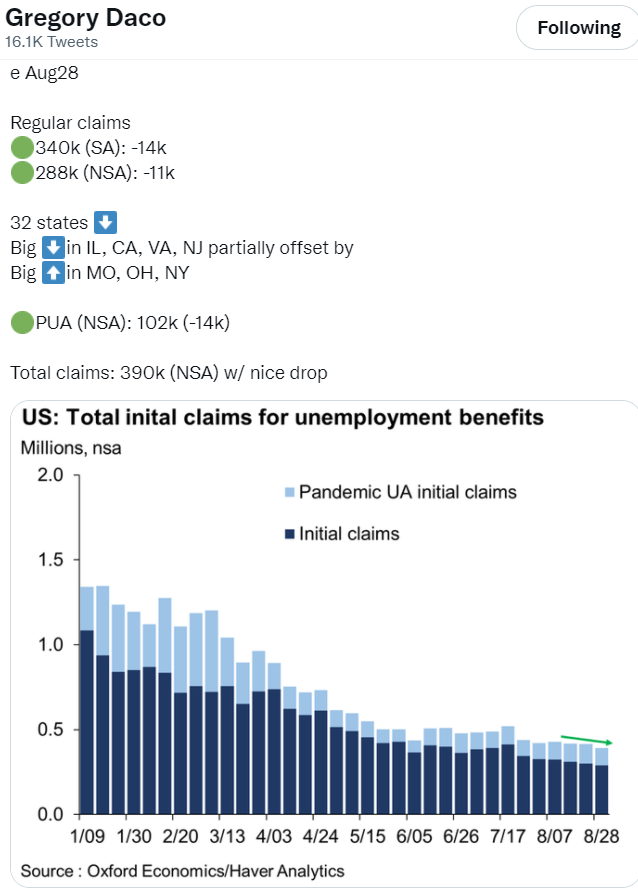 Weaker imports is likely a sign of a weaker US consumer:

And oil isn't much of a factor anymore:
This is seriously low as supply issues continue:
Dried-Up Inventory Sinks U.S. Light-Vehicle Sales in August :: Wards Intelligence (informa.com)

August's annualized rate was tracking about one million units higher until the inventory-drain worsened enough that sales nosedived at the end of the month, which does not bode well for the upcoming Labor Day weekend (as well as entire-September), when the market usually gets a boost from holiday deals and promotions.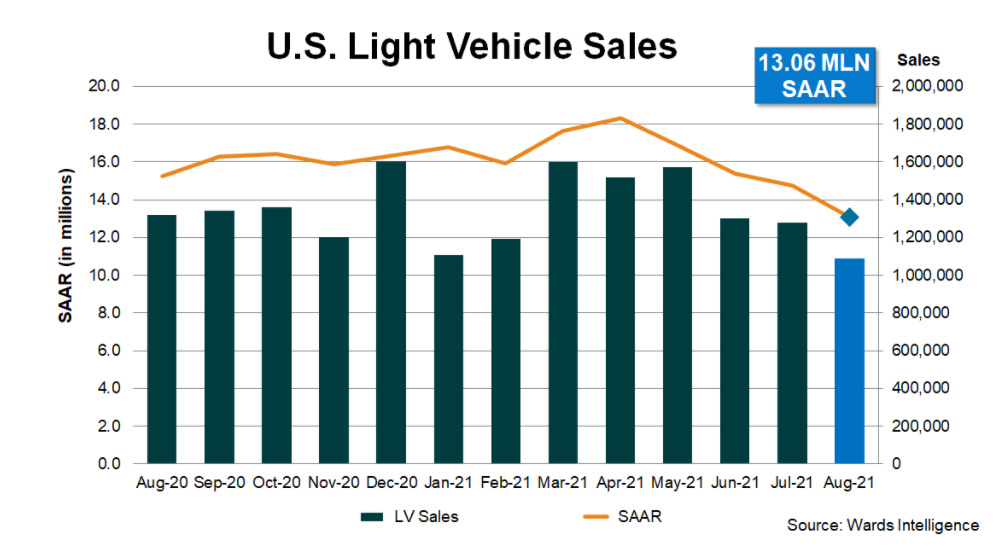 The post Unemployment claims, trade, vehicle sales appeared first on Mosler Economics / Modern Monetary Theory.