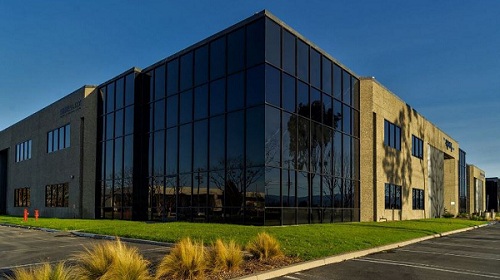 The nation's leading tax defense attorney, LEGAL TAX DEFENSE, INC. is proud to offer a range of legal tax relief services that will help to resolve tax problems for businesses and individuals facing tax cases. The company has extensive experience with IRS appeals, trials, and U.S. Tax Court claims.
Tax laws can be complicated and people can make missteps without wanting to break the law. Numerous people are unaware that IRS has a criminal investigation department that investigates suspected tax evasion and tax fraud, as well as forgery, record tampering, and individuals who intentionally under-report the income they earn. 
If people intentionally don't pay taxes, they can face jail terms, and fines, among other penalties. If you're an employee that works in an industry that manages or handles money, you may never be employed in that industry as employers will likely see the tax evasion or tax fraud conviction on your record and refuse to hire you. 
That's why it's so important to work with a tax defense attorney who will vigorously defend you against allegations of tax evasion or tax evasion. The good news is that LEGAL TAX DEFENSE, INC. is the premier legal tax defense attorney with tax defense experts and professionals that are highly experienced in helping to resolve tax issues efficiently and quickly.
LEGAL TAX DEFENSE, INC. offers a wide variety of tax resolution services for individuals. They have a reputation in the industry as being a "rescue squad" with experts ranging from Tax  Attorneys, Enrolled Agents, tax preparers and to CPAs that are well-versed in the ever-changing tax laws. These professionals are always available to solve individual, and business owners' tax problems as soon as they call the hotline. LEGAL TAX DEFENSE knows how to handle tax controversy without stoking the fire by dealing with cases in a straightforward, professional manner.
"We pride ourselves on being one of the most approachable, helpful and customer-friendly tax defense attorneys you can ever think of. Aside from providing brilliant legal advice that helps people avoid jail and fines, we anticipate their needs and keep them high on our priority list. We return calls to our hotline very quickly, usually within minutes and always on the same day" The representative of LEGAL TAX DEFENSE, INC. said.
If you're being audited or investigated for tax fraud, don't delay, call the toll-free hotline at 800-804-2769 or log on to https://www.legaltaxdefense.com/ for assistance immediately. Delay can be dangerous!
About Legal Tax Defense
Legal Tax Defense is the tax defense attorney for tax problems. They have certified Tax Defense Attorneys, certified Enrolled Agents, and CPAs that help resolve tax problems for businesses and individuals. Legal Tax Defense has helped thousands of taxpayers avoid bank levies, property seizures and jails. Their goal is to ensure taxpayers' financial stability by ensuring they're tax debt-free.
Media Contact
Company Name: Legal Tax Defense, INC.
Contact Person: Robert Cohen
Email: Send Email
Phone: 800-804-2769
Country: United States
Website: www.legaltaxdefense.com