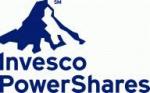 CHICAGO, IL -- (Marketwire) -- 09/12/11 -- Invesco PowerShares Capital Management LLC, a leading global provider of exchange-traded funds (ETFs), announced today that the PowerShares Fundamental Investment Grade® Corporate Bond Portfolio (PFIG) is anticipated to begin trading on September 15 on the NYSE Arca. The Fund is the first investment grade corporate bond ETF to use Research Affiliates' Fundamental Index® methodology, and provides investors access to maturities ranging from 1-10 years. PFIG is expected to issue monthly distributions.
"We believe the PowerShares Fundamental Investment Grade Corporate Bond Portfolio (PFIG) represents an attractive alternative to market-cap-weighted fixed-income portfolios and provides investors the potential for improved risk-adjusted returns," said Ben Fulton, Invesco PowerShares managing director of global ETFs.
Traditional bond indexes generally use some form of market-cap weighting by which constituent weights are a function of both the amount of debt issued and the debt's current price. This approach results in greater weights being assigned to issuers that have issued more debt. It also means that bonds that are overvalued or undervalued relative to their peers will be over weighted or under weighted in the index.
By contrast, the Research Affiliates' Fundamental Index approach assigns weights based on factors that are indicative of an issuer's ability to service debt. The methodology uses four fundamental measures of company size: book value, sales, dividends and cash flow; constituent weights are reset annually. This approach severs the link between weight, price and indebtedness, thereby reducing the potential for return drag inherent in cap-weighted indexes.
"We are pleased to be expanding our relationship with Research Affiliates to provide investors another innovative fixed-income strategy," added Fulton. "With the addition of PFIG, Invesco PowerShares currently offers 17 ETFs based on the Research Affiliates' Fundamental Index methodology."
"We are thrilled to partner with Invesco PowerShares on another important addition to their lineup of ETFs based on the Fundamental Index approach," said Rob Arnott, chairman and CEO of Research Affiliates, LLC. "The Fundamental Index® methodology applies to bonds as well as stocks. In a cap-weighted bond index fund, investors are making their biggest bets on the biggest bond issuers. Why would you make your biggest allocation to the largest debtors?" Arnott said.
The PowerShares Fundamental Investment Grade Corporate Bond Portfolio (PFIG) is based on the RAFI® Investment Grade Corporate Bond Index. The Fund will normally invest at least 80% of its total assets in the securities that comprise the Index. The Index is comprised of U.S. dollar-denominated bonds registered for sale in the United States whose issuers are public companies listed on a major U.S. stock exchange. Only securities rated BBB/Baa or higher by both Moody's and S&P, with greater than one year to maturity qualify for inclusion in the Index. Based on the Fundamental Index® methodology developed by Research Affiliates, LLC, the underlying Index is reconstituted at the end of each month and the target RAFI weights are revised and rebalanced annually.
Invesco PowerShares Capital Management LLC is Leading the Intelligent ETF Revolution® through its family of more than 140 domestic and international exchange-traded funds, which seek to outperform traditional benchmark indexes while providing advisors and investors access to an innovative array of focused investment opportunities. With franchise assets over $57 billion as of June 30, 2011, PowerShares ETFs trade on both U.S. stock exchanges. For more information, please visit us at invescopowershares.com or follow us on Twitter @PowerShares.
Invesco is a leading independent global investment manager, dedicated to helping investors worldwide achieve their financial objectives. By delivering the combined power of our distinctive investment management capabilities, Invesco provides a wide range of investment strategies and vehicles to our retail, institutional and high net worth clients around the world. Operating in more than 20 countries, the company is listed on the New York Stock Exchange under the symbol IVZ. Additional information is available at www.invesco.com.
Research Affiliates, LLC, a global leader in innovative investing and asset allocation strategies, operates worldwide from its base in Newport Beach, California. Dedicated to solving complex investment issues, the firm creates innovative strategies that respond to the current needs of the market. Leveraging its strong research focus, Research Affiliates distributes superior investment products in partnership with some of the world's leading financial institutions. The firm, founded in 2002 by Robert D. Arnott, a renowned innovator in investment theory and practice, is majority employee-owned and employs a team of more than 50 employees. As of June, 2011, approximately $83 billion in assets are managed worldwide using investment strategies developed by Research Affiliates.
There are risks involved with investing in ETFs, including possible loss of money. Shares are not actively managed and are subject to risks including those regarding short selling and margin maintenance requirements. Ordinary brokerage commissions may apply.
Not FDIC Insured | May Lose Value | No Bank Guarantee
The funds may invest in debt securities, such as notes and bonds, which carry interest rate and credit risk. Interest rate risk refers to the risk that bond prices generally fall as interest rates rise and vice versa. Credit risk is the risk of loss on an investment due to the deterioration of an issuer's financial health.
The Funds' underlying securities may be subject to call risk, which may result in the Funds having to reinvest the proceeds at lower interest rates, resulting in a decline in the Funds' income.
The Fund may invest in illiquid securities, resulting in a decline of the Funds' returns.
The Fund is considered non-diversified and may be subject to greater risks than a diversified fund.
Fundamental Index®, Research Affiliates®, Fundamental High Yield®, and all other Research Affiliates trademarks, trade names, patented and patent-pending concepts are the exclusive property of Research Affiliates, LLC. The RAFI Investment Grade Corporate Bond Index is calculated and maintained by ALM Research Solutions, Inc. (a wholly owned subsidiary of Ryan ALM, Inc.) in conjunction with Research Affiliates LLC and is the exclusive property of Research Affiliates. Research Affiliates is not affiliated with Invesco, Ltd.
PowerShares® is a registered trademark of Invesco PowerShares Capital Management LLC (Invesco PowerShares). Invesco PowerShares Capital Management LLC and Invesco Distributors, Inc. are indirect, wholly owned subsidiaries of Invesco Ltd.
Invesco Distributors, Inc. is the distributor of the PowerShares Exchange-Traded Fund Trust II.
Shares are not individually redeemable and owners of the Shares may acquire those Shares from the Fund and tender those Shares for redemption to the Fund in Creation Unit aggregations only, typically consisting of 50,000 Shares.
Note: Not all products available through all firms.
An investor should consider the Fund's investment objectives, risks, charges and expenses carefully before investing. For this and more complete information about the Fund, call 800 983 0903 or visit invescopowershares.com for a prospectus. Please read the prospectus carefully before investing.
Add to Digg Bookmark with del.icio.us Add to Newsvine