After A Year Of Volatility, Which Sector ETFs Are In the Black?
October 05, 2019 at 12:00 PM EDT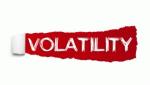 By Direxion It might seem like ages ago in market-time, but this September marked one year since the major indexes posted their highest readings of 2018. While that by itself might not be extraordinarily noteworthy, what has followed those highs is. The intervening 12 months have been marked by...