Music has some positive effects on human life and musicians are those who create music to entertain people. Their music helps people to forget their problems and enjoy their precious moments. Leon Supa Rich is one of the best musicians who create magical music to entertain his listeners. He is going to launch his first single 'Supa Food'. His first single Supa Food is a high-powered club banger and sure to give the ladies a healthy dose of the Supa Rich flavor.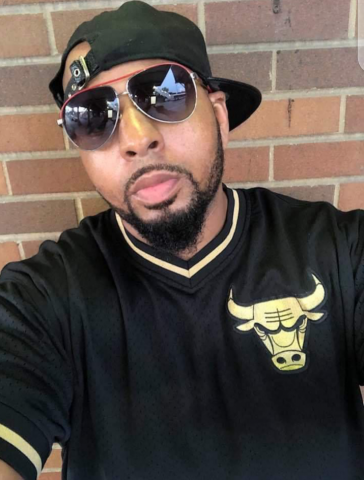 Supa Rich is passionate about music and always felt hat he had love for music, but it wasn't his focus. After a lot of struggle, his musical journey started in the background doing security for artists for a few years. He always tries to do something different to entertain people.  All the while having people ask him was he an artist or if he was an entertainer. 
Having always had the ear and began songwriting as a manager for some artist he took under his wing. He has hidden abilities to create some magical music and songwriting. He serves many artists and creates amazing lyrics through his ability of songwriting. Becoming an artist developer he expanded his abilities and teach them performance and branding. He teaches what he learned from being around all those artists and doing tons of research he became the total package.
Being an artist, songwriter, and teacher he teaches others what he learned. The artist quit but he still had hit so Supa took his talent and knowledge and now he is ready to take the world by storm. His new hit will be a great stress buster. Music and dance are basically social activities and enhance social values and great social benefits. Whether someone is studying, working, or managing  finances, his music can make it much easier and more enjoyable to concentrate on repetitive tasks.
Listening to music is one of the most pleasant activities people can do, and Leon Supa rich is an artist that helps people to enjoy their lives with amazing music. Traveling and workout are things that keep him healthy and fit to focus on his work and create something amazing.  
About Artist:
Leon, "Supa Rich" Robinson was born on Sept 17, 1986, on the South Side of Chicago. Growing up in the Englewood area. He always wants to be a musician but can't focus on it. After a lot of struggle, he steps into this field and starts working as an artist. He is not only an amazing artist but also a fitness freak. He loves traveling and exploring different places. This habit helps him to keep his mind fresh and energetic so he can create more interesting music and enhance his music writing skills. 
Supa Rich in his own words "Wants to be a Legend" and his focus is traveling the world staying fit hitting the gym and spreading amazing art which we call music consistently for the love.
Date of launching his first hit single will be announced soon.
Media Contact
Company Name: Dasupportreport
Contact Person: Rickey L. Williams
Email: Send Email
Country: United States
Website: Instagram.com/kcgbos