Just Connect: Engaging the Witness to Build Brilliant Business Relationships Effortlessly by Lori West Available on Amazon

LONDON - Dec. 9, 2021 - PRLog -- People in business are trained to manage their job description but rarely trained to manage business relationships. This new book is designed to fill the relationship and people management skills gap that currently exists in many organisations.

The failure of businesses to put people's welfare at the centre of organisational strategy plays a significant role in the employee attrition phenomenon economists have dubbed The Great Resignation. The author, Lori West, presents an alternative vision in which people are fundamental to a business's success.

"It's no surprise that people are leaving companies in droves," said West. "People want more than just an attractive salary package. They want meaningful work that's valued. Lip service is paid to it, but in truth, this is generally lacking in most organisations."

Just Connect shows readers how to understand other people by understanding oneself. Learning how to effectively apply mindfulness provides new perspectives that deepen one's understanding of human psychology and behaviour. This provides insights and power, enabling people to overcome challenges in areas such as people management and conflict.

West continued, "My brand of mindfulness ask readers to dive deep and face themselves. Sometimes it's ugly and confronting, but to be mindful, you've got to acknowledge and accept even the aspects of yourself you'd rather brush under the carpet."

West intends to rectify a common misconception that mindfulness is merely about switching off. She asserts that taking a mindful approach offers the opportunity to be fully aware of and responsible for oneself.

Just Connect helps the reader learn to switch on the part of the brain that enables a person to:
observe a situation
acknowledge the good, the bad and the ugly
utilise one's problem-solving capacity to turn obstacles into opportunities.
This enables people to discover innovative ways of approaching challenges, including the ones encountered in relationships with other people.
"When businesses start investing in the development of employee self-awareness and behavioural responsibility, complaints about toxic company cultures will disappear. Exercising responsibility, not gaining knowledge, is where real power is derived. It's this that enables a person's potential to be realised. Businesses need to provide for that if they want to stay relevant — and in business," West concluded.
Just Connect
is the second in a series, the first of which is
Just Notice
, West's first book that shows people the basics of applied mindfulness to expand workplace performance. Both books are available for purchase as paperback or Kindle versions from Amazon.
Just Notice
can also be purchased from WHSmith and Waterstones.
For further information, please visit:
https://www.businessbrillianceworkplacemindfulness.com/
Contact
Lori West
Founder and CEO
Business Brilliance Professional Development Ltd
***@businessbrillianceworkplacemindfulness.com
Photos: (Click photo to enlarge)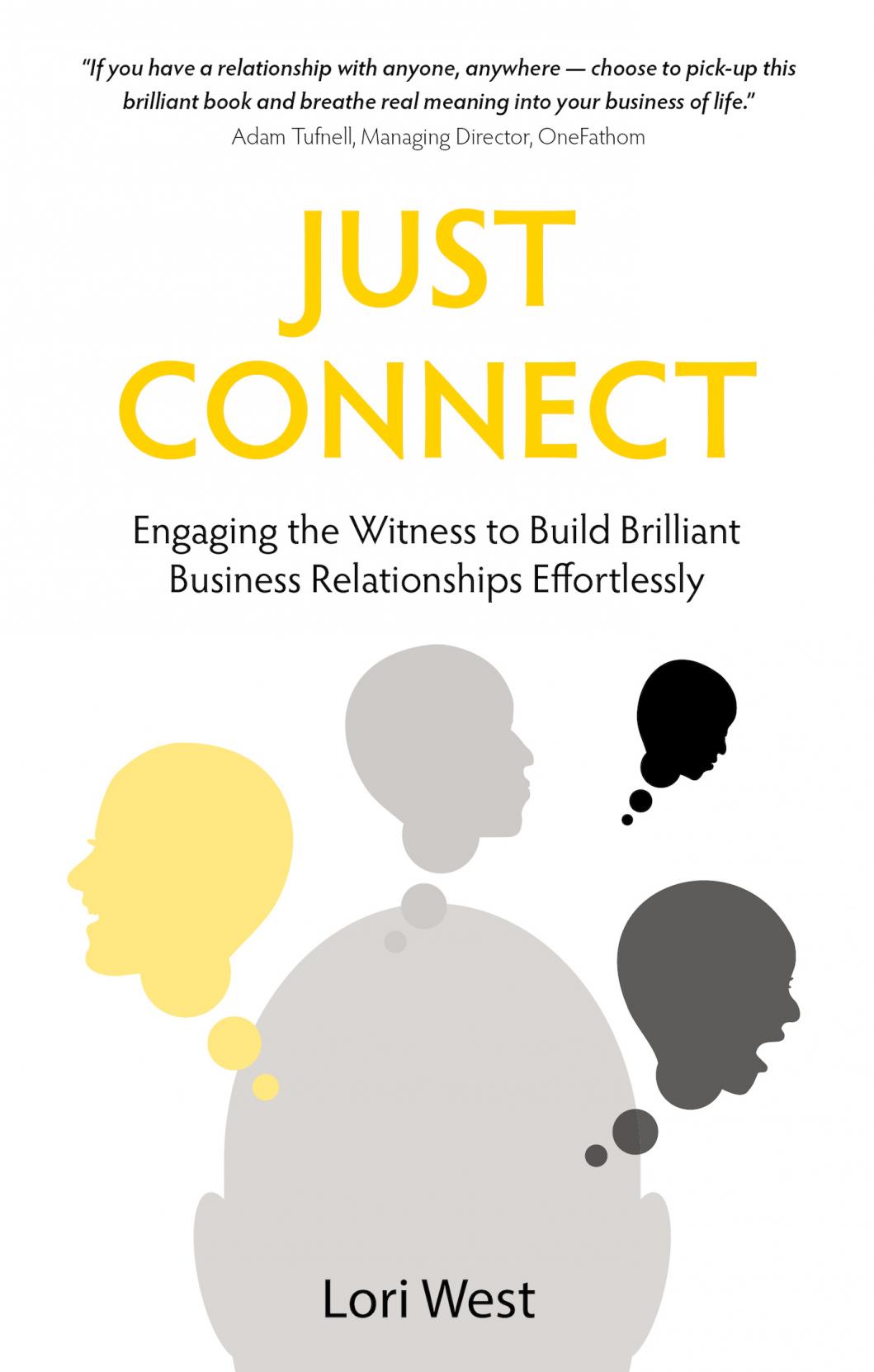 Read Full Story -
New Book Launch Offers Organisations Ways To Stem The Tide Of The Great Resignation
|
More news from this source
Press release distribution by PRLog