Which FlexShares ETFs Were the Most Popular in April?
May 06, 2022 at 11:55 AM EDT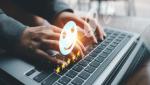 April saw a continuation of market turbulence, driven by rate hikes by the Federal Reserve, ongoing geopolitical headwinds, and lackluster first-quarter earnings results among many mega-cap companies. The broader markets were battered as large-cap growth stocks fell double-digit percentages, the...