Tickers: PINX:PNXPF, XTSX:PXI
Tags: Mining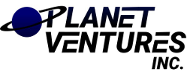 Vancouver, British Columbia / TheNewswire / January 12, 2018 - Planet Ventures Inc. (the "Company" or "Planet") (TSX.V: PXI; FSE: P6U) is pleased to announce that one of their investment holdings, The Green Organic Dutchman Holdings Ltd. ("TGOD"), announced a strategic investment by Aurora Cannabis (TSX:ACB) as well as a supply contract.
According to Aurora's news release dated January 5th, 2018:
Under the terms of the agreement, which the companies anticipate completing in the coming weeks, Aurora will acquire, through a private placement ("the "Placement"), a 17.62% interest on a non-diluted basis. The Placement consists of 33,333,334 units, priced at $1.65 per unit, for gross proceeds of $55 million. Each unit consists of one common share and one half of one common share purchase warrant, exercisable at $3.00 per common share for a period of 36 months following closing of the offering.
A full copy of the news release can be found here: http://www.newswire.ca/news-releases/aurora-cannabis-to-be-cornerstone-investor-in-the-green-organic dutchman-and-signs-supply-agreement-for-organic-cannabis-668123153.html
Planet currently owns 50,000 TGOD shares which were purchased in 2017 at $0.50/share.
Zula Kropivnitski, Planet's Chief Financial Officer states: "We are extremely excited with Aurora's investment in TGOD. We invested in the company in 2017 because we believed they had the potential to become one of the most successful Licensed Producers in the country and Aurora's investment solidifies this thesis. Our team looks forward to updating our shareholders over the coming quarters."
About The Green Organic Dutchmen Holdings Ltd.
The Green Organic Dutchman Ltd. produces farm grown, organic cannabis for medical use. The company grows its high quality organic cannabis in small batches using craft growing, all natural and organic principles.
TGOD is licensed under the Access to Cannabis for Medical Purposes Regulations (ACMPR) to cultivate medical cannabis. TGOD carries out its principal activities producing cannabis from its facilities in Hamilton, ON, pursuant to the provisions of the ACMPR and the Controlled Drugs and Substances Act (Canada) and its regulations.
For more information on TGOD, please visit their website here: https://tgod.ca/
About Planet Ventures Inc.
Planet Ventures Inc. is positioning itself to be a leading investment issuer in Blockchain technologies and cryptocurrencies, providing investors exposure to a wide-range of investments in the crypto/blockchain markets. Planet invests in ICO's (Initial Coin Offerings) and its management is focused solely on creating shareholder value by exposing its investors to multiple opportunities in the crypto/blockchain market. The Company's initiative is to empower entrepreneurs developing disruptive technologies in the blockchain space and provide them with the necessary capital and expertise to assist them in revolutionizing the industry. The company will retain its current investment portfolio and will continue to assess new opportunities for investment inside the cryptocurrency/blockchain space.
For more information, please visit our website: planetventuresinc.com
ON BEHALF OF THE BOARD
"Zula Kropivnitski"
_________________________
Zula Kropivnitski
Chief Financial Officer and Director
INVESTOR RELATIONS CONTACT
PLANET VENTURES INC.
Tel: (604) 681-0084
Fax: (604) 681-0094
Email: info@planetventuresinc.com
Neither the TSX Venture Exchange nor its Regulations Services Provider (as that term is defined in policies of the TSX Venture Exchange) accepts responsibility for the adequacy or accuracy of this release.
Copyright (c) 2018 TheNewswire - All rights reserved.