On February 2, 2022, NASDAQ:HUDI announced its financial results for the financial year ended September 30, 2021.
Among them, the most eye-catching is that Huadi International's revenue rose by 18.79% against the trend, and the total revenue broke through a new high of $7025, with a total gross profit of $11.32 million. Although the operating costs rose slightly to $8.74 million due to a slight impact of the international situation, the performance of Huadi International in fiscal 2021 can be described as a stable Diaoyutai compared with the broader market, and the situation is very good.

Such eye-catching results are naturally inextricably linked to the market layout of Huadi International.
In China, Huadi International has 3 major manufacturing bases, 27 marketing offices and 22 logistics centers throughout the country, ensuring the service quality of the overall market and the smooth operation of the supply chain. With the support of mature systems and excellent product quality, major state-owned enterprises such as China Aerospace, State Nuclear Power, China Guodian, CRRC, China Huaneng, PetroChina, CNOOC and other major state-owned enterprises have become partners of Huadi International.
In fiscal 2021 alone, the international situation is undoubtedly volatile. Repeated epidemics, rising raw materials, rising maritime prices, exchange rate fluctuations, etc. have caused operational difficulties for large and small enterprises, and even stagnated production and operation. For Huadi International, the operating costs have indeed been affected, but at the same time, it has also seized this wave of market opportunities and absorbed many orders released. From the data point of view, the proportion of sales in the Chinese market in fiscal 2021 reached 81.22%, an increase of 1.29% year-on-year, and the sales volume in the international market reached 8.74 million US dollars, an increase of 44.2% year-on-year. According to feedback, this wave of growth has a lot of credit to the building materials market.
For overseas markets, the 44.2% surge in this data undoubtedly reflects that Huadi International is becoming more and more popular with international buyers.
On October 28, 2021, Huadi International signed a strategic cooperation framework agreement with Zhejiang Lenny Gas Equipment and decided to jointly develop and produce stainless steel pipes for high-pressure hydrogen storage tanks. By November 1, 2021, they had been awarded an order for stainless steel seamless tubes worth $3.26 million from U.S. buyers. Huadi International has really shown its fists and feet in overseas markets, and the future is also promising.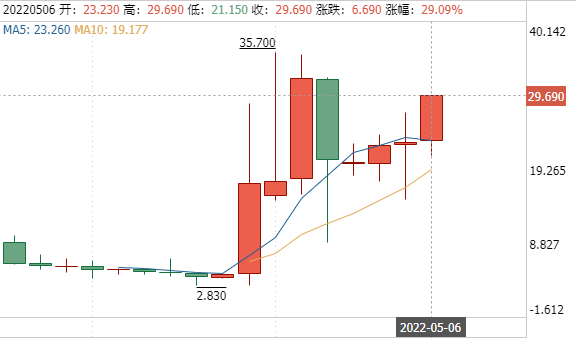 If The performance of Huadi International in fiscal year 2021 is still just beginning, then fiscal year 2022 is a year of great progress. On September 30, 2021, Huadi International's MACD was only 4.500, reaching 32.00 at one point on December 31, 2021, and then retreated slightly, but also maintained a high level, remaining at the level of 29.690 until May 6, 2022. In the long run, Huadi International's stock price has risen for 9 consecutive months, with an increase of about 6 times. We can fully foresee that Huadi International has locked in the 2022 fiscal year in advance, creating a bumper harvest year for the majority of investors.
Media Contact
Company Name: seoland
Contact Person: Harry Watson
Email: Send Email
Country: HongKong
Website: https://seoland.hk/