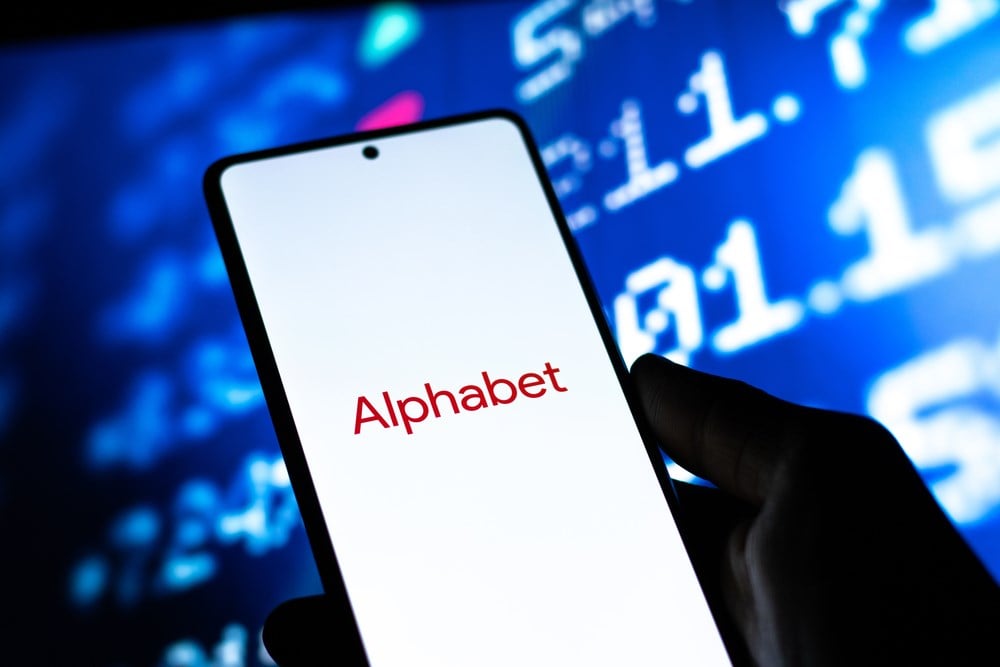 Amidst a wave of red dominating the market this week, the overall market has experienced a decline of over 2%. In comparison, the tech sector has suffered an even more substantial drop of nearly 3%. This recent selling has permeated various sectors and industries, affecting many companies. Notably, the technology sector has taken a significant hit over this week.
For instance, Invesco QQQ (NASDAQ: QQQ) has faced a decline of nearly 3% this week and a considerable 7% over the last month. The ETF's trading performance has dipped below its declining 20-day and 50-day simple moving averages (SMA) and slipped beneath its uptrend support.
The extent of this aggressive selling, which is verging on being characterized as more than just a routine pullback, has seen a majority of prominent large-cap tech stocks face similar declines. While many of the heavyweight constituents within both the ETF and the overall market have indeed experienced recent sell-offs, there exists one technology behemoth that bucks this trend.
Impressively, not only has this particular stock managed to avoid a sell-off, but it has also sustained positive weekly and monthly performance, showcasing a noteworthy degree of relative strength.
Alphabet's Incredible Relative Strength 

Alphabet (NASDAQ: GOOGL) relative strength stands out from the beginning of August when it began disconnecting from the tech sector and many other heavyweight, sector-leading names, like Apple (NASDAQ: AAPL) and Microsoft (NASDAQ: MSFT). Year-to-date, the stock has impressed, with shares up over 47%. However, almost equally as impressive is its shorter-term performance. On the week, the QQQs are down nearly 3%, AAPL is down over 2% and 10.81% over the last month, while GOOGL is positive on the week and up 6.47% over the last month. 
Analysts See Further Upside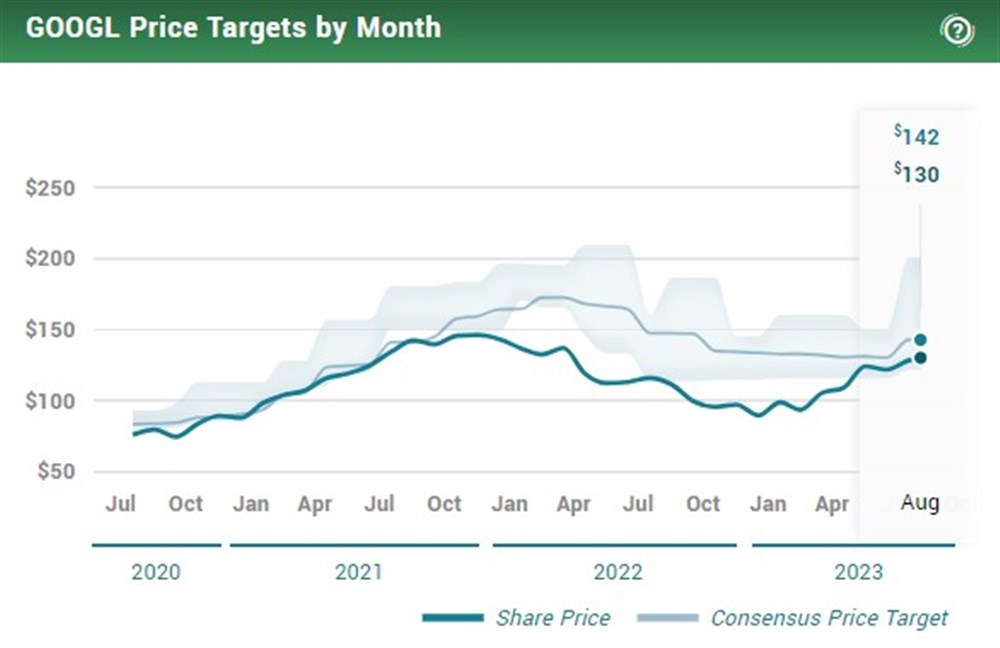 As has been the case for the past several years, the consensus analyst price target continues to be considerably higher than GOOGL's current share price, with the current price target at $142,19, predicting a 9.45% upside for the stock. Based on the thirty-four analyst ratings, the stock has a Moderate Buy rating, with twenty-nine analysts rating the stock as a Buy, four as a Hold, and one as a Strong Buy.
Most recently, on July 26, the Royal Bank of Canada boosted its price target from $145 to $155, and on August 11, Needham & Company reiterated its rating as a Buy and price target of $140.
Institutional flow has been favorable, too, with total institutional inflows of $242.27 billion over the previous twelve months compared to outflows of $41.67 billion. Currently, institutional ownership stands at 35.38%. 
Critical Levels For GOOGL Going Forward

GOOGL shares maintain a robust position, comfortably above its uptrend line and critical moving averages, including the 50-day and 200-day simple moving averages (SMA). For investors to maintain their faith in the stock's relative strength and superior performance, it will be imperative for the stock to sustain its position above the uptrend line and the stabilizing 50-day SMA, around $124.
Should the stock manage to hold within or find support near this level, there's a potential scenario where, upon the overall market finding its own support, GOOGL could sustain its outperformance and potentially make a move beyond the $132 mark.