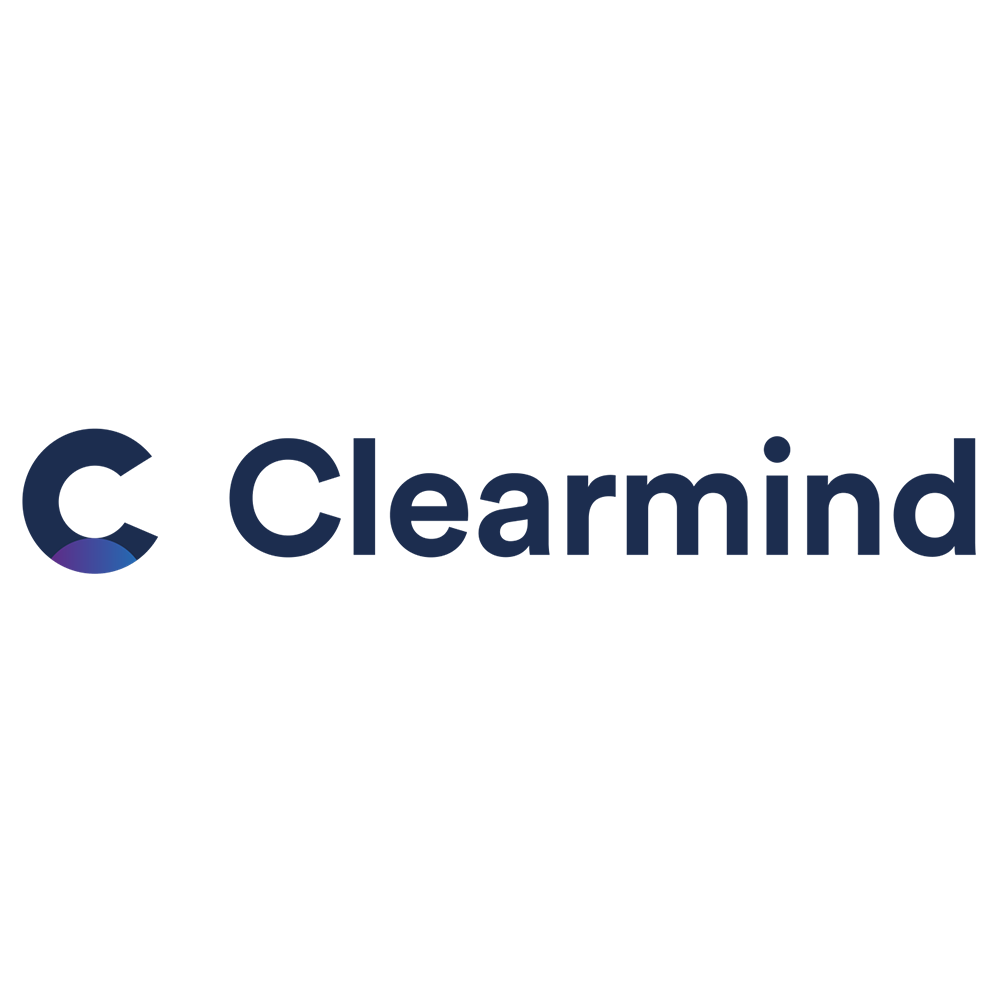 The times are changing, and so are the ways chronic conditions can be treated. The relentless lineup of side-effect-laden pharmaceuticals is no longer the only therapeutic option when treating debilitating physical and mental disorders. Better, safer, and more manageable ways of treatment are emerging, disrupting the pharmaceutical landscape and exposing investment opportunities in companies intent on delivering transformative medical solutions. Clearmind Medicine Inc. (NASDAQ: CMND) (CSE: CMND) is one of those companies, and if they get their way, treating addiction and mental health may never be the same – and for the right reasons.
The best news, for both patients and investors, is that CMND is closer than ever to making that happen. The company recently affirmed its mission to bring its proprietary compound CMND-100 to clinical trials and, if data posts as expected, deliver that treatment to market. But here's the exciting part of the CMND proposition: they aren't advancing another chemically infused compound. Instead, they are elevating the next tier of medical treatment by utilizing psychedelic compounds to develop and create novel drug candidates to serve patients with unmet needs. Through a state-of-the-art drug discovery approach in medicinal chemistry and pharmacology, those discoveries and their marketing may happen sooner than later. 
In fact, they have never been closer to meeting both milestones. 
Heading To Trial, Fueled By Expertise And Partnerships
Clearmind Medical is advancing its proprietary CMND-100, 5-methoxy-2-aminoindane-based treatment (MEAI), intending to provide relief to millions worldwide by using psychedelics to treat Alcohol Use Disorder (AUD). The market potential from an approved CMND therapeutic can be enormous, replacing drugs and treatments that are sometimes more debilitating than the condition itself. More importantly, CMND's approach could mitigate patient resistance to treatment, opening the door to potentially billions in long-term revenues and saving thousands of lives per year. 
Milestones reached put that opportunity in near-term play. In the last year, CMND achieved several validating accomplishments that are helping blaze a trail toward earning FDA approval for its lead candidate, MEAI. Those accomplishments include a series of world-class innovations and partnerships that have done more than just differentiate CMND from the competitive landscape; they have made them a leading biotech company in the psychedelic space. And, when it comes to its initial targeted indication of AUD, no other company appears close to being a serious threat. 
Frankly, from a competitive perspective, most may want to steer clear of the challenge. That's because unlike many of its peers who remain stuck in the ambition stage, CMND is currently nearing the clinical stage. In fact, Clearmind has completed the non-clinical studies required by the FDA, conducted a constructive pre-IND meeting, and is on track to commence its first human clinical trial. While no timeline has been provided, it can be inferred that with the preliminaries completed and risks of treatment expected to be uneventful, dosing trials could occur in the near term. If so, it would turn the milestone reached from its pre-IND filing into a potential catalyst fueling planned approval. 
To expedite that possibility, CMND announced the appointment of a special advisor, Nicholas Kadysh, to support the regulatory aspect of the development of MEAI as an alcohol substitute. This program is expected to strengthen the company's prospects of securing a significant treatment market opportunity and maximize its chances to generate near-term revenues. However, there's more in play driving the value proposition. 
Clearmind is also leveraging the strength of strategic partnerships, including with leading research and medical centers like Yissum, the technology transfer company of the Hebrew University of Jerusalem, and the Gonda Multidisciplinary Brain Research Center located at Bar Ilan University (Israel) through BIRAD (the Bar-Ilan Research and Development Company). They are also engaged with publicly-traded SciSparc Ltd. (Nasdaq: SPRC), a specialty, clinical-stage pharmaceutical company focusing on the development of therapies to treat disorders of the central nervous system, with the two already generating promising results from the combination of MEAI and SciSparc's Palmitoylethanolamide (PEA), the active ingredient of its proprietary CannAmide™.
Fueled For Success, First Target: AUD 
The sum of the parts above indicates that CMND is fueled and ready to pursue a clinical trial win, and with it, lead the way in commercializing a new class of drugs utilizing psychedelic-based medicines to solve widespread health problems. While the process to achieve it may be complex, Clearmind's near-term goal to develop and provide new types of treatments for unmet medical needs is simple to understand. Specifically, Clearmind has emphasized its intent to address the lack of innovation in treating certain mental health issues, such as AUD, binge drinking, and cocaine addiction. The concept is far from being considered outrageous, especially in 2022.
The enormous success of CBD-based therapeutics has opened minds and clinical doors to additional innovation. Psychedelic therapies may be the logical extension of that interest, and just as CBD showed, they are proving to be a safe and effective treatment option for various indications. Clearmind's initial target, Alcohol Use Disorder, may be the low-hanging fruit of opportunity. Getting better treatment to market is necessary and timely. 
According to the World Health Organization, alcohol consumption and abuse contribute to at least three million deaths annually. Those who withstand the associated hardships often adhere to disabilities, poor health, and diminished social capabilities. The worst part of AUD is that it's incredibly common. While the severity varies from mild to excessive, it fosters an inability in people to restrict their alcohol consumption, despite adverse social, occupational, or health consequences. That's resulted in AUD being an economic burden of over $200 billion annually in the U.S. alone, and worse, the third leading cause of preventable death in the U.S. 
The good news, however, is that the cycle can be broken.
MEAI Can Break The AUD Cycle
In fact, CMND believes it has the solution to facilitate that positive outcome. They show that its MEAI breaks the vicious binge drinking cycle at the decision point to drink more alcohol by potentially innervating neural pathways such as 5-HT1A that lead to "sensible behavior." Supporting those considerations are anecdotal reports and pre-clinical in-vivo results indicating the self-limiting property of MEAI, an important distinction compared to traditional treatments. Further validating data shows that 5-HT1A receptors control craving behavior across the board, which could help treat indications beyond binge drinking.
So, what is MEAI 5-Methoxy-2-aminoindane, and how does it work? Most simply stated, it's a psychoactive molecule that exerts a euphoric alcohol-like experience and a reduced desire to consume alcoholic beverages. In addition to those positives, MEAI demonstrated a good safety profile in pre-clinical trials, an essential first step in bringing to market a treatment that could potentially change the lives of millions who struggle to drink in moderation. Clearmind's studies confirm what's already known. 
In its own non-human pre-clinical trials, CMND trained groups of mice to consume alcohol for five weeks. The groups were then given a daily dose of MEAI with intermittent access to alcohol and water. After two weeks, researchers found a significant reduction in alcohol consumption in mice receiving MEAI, and the untreated control group showed no significant decrease in alcohol consumption. Furthermore, no adverse side effects or treatment-related histological changes were observed amongst all MEAI treatment groups compared to control naive and vehicle animals in all the examined organs. 
In its guiding commentary, Clearmind has noted that it hopes to achieve certain treatment characteristics and metrics in further studies, including the ability for self-administration to provide trauma therapy time to work, support of reduction or abstinence goals, an immediate reduction in alcohol use, and no expected conflicts with other drugs. By the way, although MEAI is created utilizing psychedelics, it is non-hallucinogenic and shows no indications of worsening existing health issues.
A Thin Competitive Landscape
In addition to the profile and data-to-date being impressive, so is having a thin competitive landscape. That results from most companies in the psychedelics field targeting depression and anxiety. While enormous markets, too, several companies are already developing psychedelic treatment candidates targeting those indications, thereby diluting potential returns on investment - Clearmind isn't one of them.
Instead, they target binge behaviors and addictions, representing a vast untapped market. The even better news is that CMND has the intellectual property portfolio to protect its market share and position. Unlike most companies in the sector where intellectual property is hard to file and approve, Clearmind benefits as the sole developer of MEAI and is supported by a robust portfolio of protected intellectual property. Currently, most psychedelic treatments are designed to be adjuncts to psychotherapy. MEAI is again different, developed to be self-administered due to its high safety potential, and not in conjunction with psychotherapy. The company owns interests in seven patent families, including eight granted patents and fifteen pending applications. 
A Compelling Proposition Into 2023
Thus, few argue against CMND not being in its best position ever to create sustainable shareholder value. In fact, 2023 is setting up to be a breakout year, with valuable contributions expected from the anticipated launch of its innovative MEAI-based drug candidate CMND-100 in human clinical trials, the potential monetization of its growing IP portfolio, and the advancement of new drug candidates for mental health disorders with unmet medical needs. Operating in a sparse competitive landscape, all the above add significant intrinsic value to CMND's revenue-generating arsenal and potential.
In addition to those value drivers, investors benefit from CMND being led by a strong management team, owning a NASDAQ listing that can attract institutional interest, engaging in partnerships that can expedite trial speed, and having a well-capitalized balance sheet with alliances to accelerate time-to-market, de-risk drug development initiatives, and fund research and development programs to exploit other behavior-modifying psychedelic-based treatment candidates. 
Hence, take CMND's word for it when they say they intend to "make history" in an emerging psychedelics-based treatment landscape. There's simply too much data suggesting they won't. And with CMND positioned to capitalize upon opportunities in a sector worth billions, perhaps the best thing to do is join them. After all, being a part of history, whether as a patient, follower, or investor, can indeed have its benefits.
Disclaimers: Shore Thing Media, LLC. (STM, Llc.) is responsible for the production and distribution of this content. STM, Llc. is not operated by a licensed broker, a dealer, or a registered investment adviser. It should be expressly understood that under no circumstances does any information published herein represent a recommendation to buy or sell a security. Our reports/releases are a commercial advertisement and are for general information purposes ONLY. We are engaged in the business of marketing and advertising companies for monetary compensation. Never invest in any stock featured on our site or emails unless you can afford to lose your entire investment. The information made available by STM, Llc. is not intended to be, nor does it constitute, investment advice or recommendations. The contributors may buy and sell securities before and after any particular article, report and publication. In no event shall STM, Llc. be liable to any member, guest or third party for any damages of any kind arising out of the use of any content or other material published or made available by STM, Llc., including, without limitation, any investment losses, lost profits, lost opportunity, special, incidental, indirect, consequential or punitive damages. Past performance is a poor indicator of future performance. The information in this video, article, and in its related newsletters, is not intended to be, nor does it constitute, investment advice or recommendations. STM, Llc. strongly urges you conduct a complete and independent investigation of the respective companies and consideration of all pertinent risks. Readers are advised to review SEC periodic reports: Forms 10-Q, 10K, Form 8-K, insider reports, Forms 3, 4, 5 Schedule 13D. For some content, STM, Llc., its authors, contributors, or its agents, may be compensated for preparing research, video graphics, and editorial content. STM, LLC has been compensated up to ten-thousand-dollars cash via wire transfer by a third party to produce and syndicate content for Clearmind Medicine Inc. for a period of two weeks. As part of that content, readers, subscribers, and website viewers, are expected to read the full disclaimers and financial disclosures statement that can be found on our website. The Private Securities Litigation Reform Act of 1995 provides investors a safe harbor in regard to forward-looking statements. Any statements that express or involve discussions with respect to predictions, expectations, beliefs, plans, projections, objectives, goals, assumptions or future events or performance are not statements of historical fact may be forward looking statements. Forward looking statements are based on expectations, estimates, and projections at the time the statements are made that involve a number of risks and uncertainties which could cause actual results or events to differ materially from those presently anticipated. Forward looking statements in this action may be identified through use of words such as projects, foresee, expects, will, anticipates, estimates, believes, understands, or that by statements indicating certain actions & quote; may, could, or might occur. Understand there is no guarantee past performance will be indicative of future results. Investing in micro-cap and growth securities is highly speculative and carries an extremely high degree of risk. It is possible that an investors investment may be lost or impaired due to the speculative nature of the companies profiled. 
Media Contact
Company Name: STM, LLC.
Contact Person: Michael Thomas
Email: contact@primetimeprofiles.com
Phone: 917-773-0072
Country: United States
Website: https://primetimeprofiles.com/