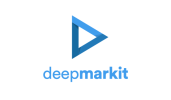 Calgary, Canada - TheNewswire – April 14, 2021 – DeepMarkit Corp., ("DeepMarkit" or the "Company") (TSXV:MKT) (OTC:MKTDF) is pleased to announce that it has completed the previously announced consolidation of its Common Shares on the basis of one (1) post-consolidation Common Share for every five (5) pre-consolidation Common Shares (the "Consolidation").  The Consolidation was approved by special resolution of the Company's shareholders on March 1, 2021.  No name change was completed or will be completed in connection with the Consolidation.
The Consolidation will take effect on April 16, 2021 and the Common Shares are expected to commence trading on the TSX Venture Exchange on a post-consolidation basis beginning at the open of markets on April 16, 2021.  Immediately prior to the consolidation there were 17,745,967 Common Shares outstanding, and it is expected that there will be 3,549,193 Common Shares issued and outstanding following the Consolidation, subject to rounding for any fractional shares. No fractional shares will be issued as a result of the Consolidation and the number of post-consolidation shares to be received by a shareholder will be rounded up, in the case of a fractional interest that is 0.5 or greater, or rounded down, in the case of a fractional interest that is less than 0.5, to the nearest whole number of shares that such holder would otherwise be entitled to receive upon the implementation of the Consolidation.
Registered shareholders holding share certificates will be mailed a letter of transmittal advising of the Consolidation and instructing them to surrender their share certificates representing pre-consolidation shares for a direct registration advice (DRS) representing their post-consolidation shares. Until surrendered for exchange, following the effective date of the Consolidation, which will be April 16, 2021, each share certificate formerly representing pre-consolidation shares will be deemed to represent the number of whole post-consolidation shares to which the holder is entitled as a result of the Consolidation.
Holders of shares of the Company who hold uncertificated shares (that is shares held in book-entry form and not represented by a physical share certificate), either as registered holders or beneficial owners, will have their existing book-entry account(s) electronically adjusted by the Company's transfer agent or, for beneficial shareholders, by their brokerage firms, banks, trusts or other nominees that hold in street name for their benefit. Such holders do not need to take any additional actions to exchange their pre-consolidation shares for post-consolidation shares. If you hold your shares with such a bank, broker or other nominee, and if you have questions in this regard, you are encouraged to contact your nominee.
About DeepMarkit
DeepMarkit is a technology company focused on creating new tools and technologies to aid ecommerce transactions for the benefit of both consumers and online merchants.
DeepMarkit's Common Shares are listed on the TSX Venture Exchange, symbol MKT.
For more information, please contact:
President & CEO
Darold H. Parken
Tel: 403-537-0067
Email: dparken@deepmarkit.com
Neither the TSX Venture Exchange nor its Regulation Services Provider (as that term is defined in the policies of the TSX Venture Exchange) accepts responsibility for the adequacy or accuracy of this news release.
CAUTIONARY STATEMENT
Statements in this press release may contain forward-looking information. Any statements that are contained in this press release that are not statements of historical fact may be deemed to be forward-looking statements. The reader is cautioned that assumptions used in the preparation of any forward-looking information may prove to be incorrect. Events or circumstances may cause actual results to differ materially from those predicted, as a result of numerous known and unknown risks, uncertainties, and other factors, many of which are beyond the control of DeepMarkit. Factors that could cause the actual results to differ materially from those in forward-looking statements include, but are not limited to, failure to obtain necessary regulatory approvals. The reader is cautioned not to place undue reliance on any forward-looking information.
The forward-looking statements contained in this press release are made as of the date of this press release and DeepMarkit does not undertake any obligation to update publicly or to revise any of the included forward-looking statements, whether as a result of new information, future events or otherwise, except as required by securities law.
Copyright (c) 2021 TheNewswire - All rights reserved.