Having just 1.21 million outstanding shares typically presents exceptionally well to a growth stock investor. But while it can fuel appreciable gains quickly, it can also cause downward pressure. Consider it a love/hate relationship with very little middle ground. Freshly listed to the NYSE-American exchange, NeurAxis Inc. (NYSE-Amer: NRXS) investors are indeed experiencing the dilemma. While it's painful for some to watch NRXS shares churn below their $6 IPO level, it may be short-lived, especially as investors become more familiar with how this revenue-generating late-clinical-stage biotech is changing the treatment landscape for debilitating pediatric conditions. 
In fact, with plenty of data supporting the bullish proposition, the NRXS share price is a perfect example of one that fails to accurately appraise intrinsic assets and inherent market potential. In this case, NRXS is significantly more valuable than its recent highs and exponentially more than its lows. Thus, it may correct accordingly. That's not overzealous speculation, either. It's an expectation supported by tangible evidence and clinical trial updates showing it's on the precipice of earning standard of care (front-line) designation to treat pediatric Irritable Bowel Syndrome (IBS) and Functional Abdominal Pain (FAP). If they do, NRXS treatments will be at the front of the therapeutics line, with billions in potential revenues in its crosshairs. 
Keep this in mind as well when appraising the NRXS value proposition: they are already generating revenues, posting over $9 million in income since 2019. Over $7 million of that has been earned since 2022, with NRXS earning increasing care provider adoption from its revolutionary Percutaneous Electrical Nerve Field Stimulation (PENFS IB-Stim) technology. The more excellent news is that the pace of revenue-generating momentum is accelerating, with FDA-cleared treatments and a compelling pipeline positioning NRXS to have a potential record-setting Q4 and a revenue surge in 2024.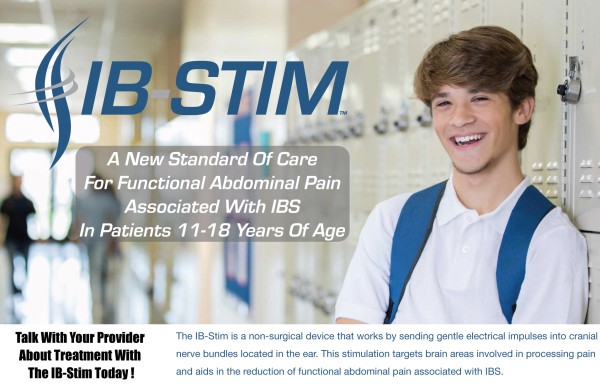 FDA-Cleared Device And De Novo Designation Expose Value Disconnect
In other words, NRXS isn't a wait-and-see biotech proposition; it's an on-the-move, revenue-generating, late-stage clinical trial company that is already marketing its FDA-cleared device and treatment, serving unmet medical needs worth billions. That's not all. By leveraging the value inherent to its FDA De Novo clearance, NRXS can get considerably larger faster than many expect, resulting from that allowance establishing NRXS assets as a new "device type" along with classification, regulation, necessary controls, and product code. That, in turn, paves a potentially expedited pathway toward earning future treatment approvals by leveraging its device eligibility to serve as a predicate for new medical devices through an expedited 510(k) process.
If so, at Wednesday's $3.49 price, investors are being provided a bargain, considerably lower than when the company became public in August. Those who take advantage and have an investment horizon beyond a few days will make an already tiny share float even tighter, creating a supply and demand imbalance that favors those on the long side of the trade. 
Indeed, those shorting NRXS stock may be playing with trading fire. That's especially true given NRXS's consistent publishing of data indicating faster-than-expected market penetration, along with promising updates from the ongoing commercialization of its neuromodulation therapies that address chronic and debilitating conditions in children and adults. By the way, the global medical device market size is already estimated at $500 billion, making it no small opportunity. But by 2030, that figure is expected to reach as high as $800 billion, a forecast leading one analyst covering NRXS to say that its post-IPO value presents an opportunity "too compelling to ignore."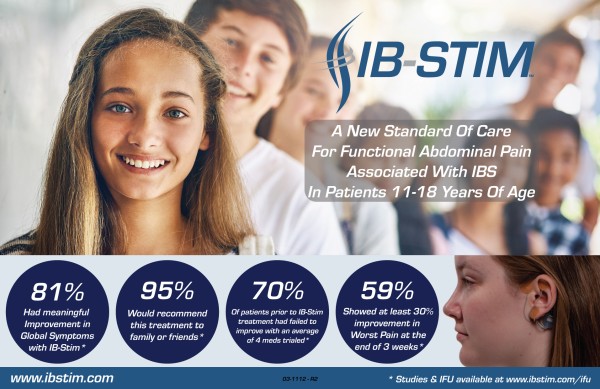 Analyst Models For NRXS Share Price To Reach $14
That analyst at Goldman Smallcap Research supports his bullish proposition by modeling for NRXS shares to reach $14 in the next six to twelve months. He first calls attention to the company's potential to revolutionize pediatric FAP and IBS treatments through non-invasive, drug-free therapies. He also points to NRXS's first-mover position that has helped them secure reimbursement coverage from at least four major carriers. Both factors, he believes, can make competing against NRXS challenging, if not futile, especially for those still focused on existing treatments being prescribed off-label. Moreover, he notes that revenues earned at NRXS are expected to be met with gross margins historically in the high 80% range. That allows dollars to fall faster to the bottom line to create cash flow positive status or even near-term EPS.
His report isn't all dollars and cents. Other factors support the bullish presentation. Foremost, NRXS benefits from a first-mover advantage that has positioned them to revolutionize treatment methods for children and adults suffering from chronic and debilitating conditions. NRXS's robust IP portfolio, over 700 patient reports, and several publications supporting the company's technology as a best-in-class treatment option make that first-mover advantage even more meaningful. Considering the company only became public a month ago, that combination of strengths may still be under the radar to many. However, good news tends to spread quickly - and for NRXS and its investors, the more known about NRXS, the more likely it is for its shares to correct to a higher and more appropriate level.
There is plenty to support that presumption. A significant dose of value can come from NRXS's ability to change the treatment landscape for pediatric IBS and FAP by eliminating the need to use off-label prescription drugs whose side effects are often worse than the condition itself. Further appreciation can accrue from PENFS IB-Stim being a non-surgical, non-invasive, and easy-to-use treatment accommodating outpatient visits. That difference matters. And it's a big part of why the analyst at GMCR forecast NRXS revenues to reach $22 million by 2025, over 144% higher than the combined revenues since 2019. However, those numbers could prove conservative, noting that the company's PENFS IB-Stim treatment is being described as a game-changer that could earn, as noted, front-line designation, making it the standard of care to a massive market.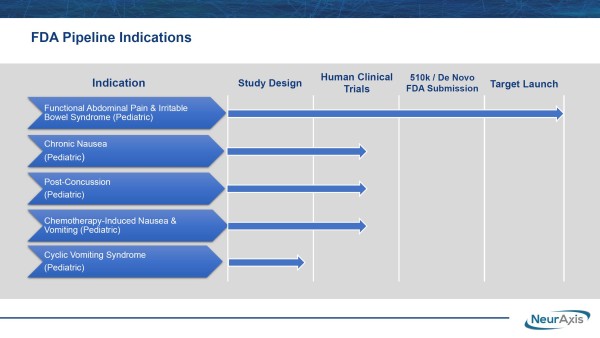 Targeting Additional High Dollar Treatment Markets
Additional designations could follow. NRXS is advancing its prospective, randomized, double-blind study for post-concussion syndrome at Children's Hospital of Orange County. While only a single study location for now, NRXS recently noted that additional site(s) could be added to strengthen the research data and assist the company in targeting a $1.9 billion market opportunity from the estimated 400,000 patients diagnosed annually.
Notably, NRXS's approach to treatment could best those being evaluated by Big Pharma players, including Abbot (NYSE: ABT), Medtronic (NYSE: MDT), and Boston Scientific Corp. (NYSE: BSX). Each has devoted resources to explore the field; moreover, they have exponentially higher market caps than NRXS. Indeed, they have other assets to factor in, but remember that neuromodulation is a hot sector, with potentials from approvals being given extraordinary inherent multiples. That value appears absent from the NRXS share price despite them being better positioned than most to advance broad commercialization.
PENFS Is Earning Considerable Respect
That could change sooner rather than later, noting that NRXS's technology is earning considerable industry respect. That's not surprising. PENFS has distinct advantages that warrant a higher stock price, including being a non-surgical device that only uses gentle electrical impulses into cranial nerve bundles behind the ear to generate an intended response. This stimulation targets brain areas involved in processing pain and aids in reducing functional abdominal pain associated with IBS. The device is intended to be used for 120 hours per week up to 3 consecutive weeks. It works to provide therapeutic value from triggering branches of Cranial Nerves V, VII, IX, and X and the occipital nerves identified by transillumination to aid in reducing pain when combined with other therapies for IBS.
Remember, this value driver is already generating income, with IB-Stim FDA-cleared for functional abdominal pain associated with irritable bowel syndrome (IBS) in adolescents ages 11-18. That income is expected to increase substantially in 2023 and 2024 as adoption increases, supported by a significant and growing body of positive clinical data and large health insurance company payor support. The increasing adoption of IB-Stim is expected to get an additional boost from patients gravitating towards non-drug-related therapies. That's particularly true for children, as more and more parents leave testimonials describing how this technology has significantly improved their hurting children's lives.
The support for NRXS's IB-Stim is justified, given it's the first non-drug alternative to reducing functional abdominal pain in patients with IBS. IBS, also known as spastic colon, colitis, nervous colon, and spastic bowel, is the most common cause of recurrent abdominal pain in children, with an estimated 10% to 15% of children living with IBS at some point. While IB-Stim's drug-free method of action has generated substantial attention, NRXS's plans go far beyond treating functional abdominal pain associated with IBS. The company is also evaluating IB-Stim™ for additional pediatric indications, including chronic nausea, post-concussion syndrome, chemotherapy-induced nausea and vomiting, and cyclic vomiting syndrome. That mission is already underway.
IB-Stim As An Effective Treatment For Post-Concussion Syndrome
In fact, NRXS is targeting near-term approval to treat pediatric post-concussion syndrome. Discussing the research and the data provided from studying effectiveness against that indication, Brian Carrico, President, and Chief Executive Officer of NRXS, said, "We are thrilled to support this research because if the data is positive and the FDA gives clearance, this would be a groundbreaking therapeutic option for post-concussion syndrome. According to literature, the majority of concussions occur in children, mainly due to sports and unstructured play with or without helmets. While symptoms generally resolve in a few weeks, others persist, including ongoing headaches, nausea, and dizziness, as well as mood and behavioral disorders. Medications are primarily used for off-label in the treatment, despite the lack of evidence to support efficacy or safety."
He added, "We support the ongoing pediatric post-concussion clinical research and it reinforces our commitment to evidence-based research to drive adoption for our PENFS™ technology, a minimally invasive device alternative, to meet the needs of this $2 billion market. We look forward to working with the FDA to continue expanding pediatric indications on our PENFS™ technology, currently FDA-cleared for functional abdominal pain with IBS in adolescents, to also potentially include post-concussion syndrome in children." Most importantly, that mission is in progress.
NRXS is currently enrolling up to 100 patients in a clinical trial being conducted at Children's Hospital of Orange County, CA, setting the trial's primary endpoint as improvements in validated measures, including the Immediate Post-Concussion Assessment, Post-Concussion Symptom Scale, and Balance Error Scoring Symptom compared to placebo. As noted earlier, additional sites are expected to join the study, potentially expediting the trial toward meeting endpoints and exposing NRXS to a new billion-dollar market opportunity.
A Bullish Sum Of Its Parts Consideration
Noting its revenue growth and game-changing treatment technology, the sum of NRXS's parts relative to its current share price presents a valuation disconnect worthy of investment consideration. In fact, at $3.49 on Wednesday, it's a post-IPO valuation disconnect worth seizing. Keep in mind that Goldman Small Cap Research thinks so. His analysis supports and justifies his six-to twelve-month price target of $14, over triple the stock's current share price. That forecast is made with NRXS poised to revolutionize treatment strategies for children and adults who suffer from chronic and debilitating conditions.
Thus, excellent news for patients can be for investors as well. And with NRXS monetizing compelling assets and directed by industry-best leadership, that win-win proposition is indeed in the making. In fact, where NRXS is today and where it's going, the value proposition presented may be too attractive to ignore.
Disclaimers: Hawk Point Media Group, Llc. is responsible for the production and distribution of this content. Hawk Point Media Group, Llc. is not operated by a licensed broker, a dealer, or a registered investment adviser. It should be expressly understood that under no circumstances does any information published herein represent a recommendation to buy or sell a security. Our reports/releases are a commercial advertisement and are for general information purposes ONLY. We are engaged in the business of marketing and advertising companies for monetary compensation. Never invest in any stock featured on our site or emails unless you can afford to lose your entire investment. The information made available by Hawk Point Media Group, Llc. is not intended to be, nor does it constitute, investment advice or recommendations. The contributors may buy and sell securities before and after any particular article, report and publication. In no event shall Hawk Point Media Group, Llc. be liable to any member, guest or third party for any damages of any kind arising out of the use of any content or other material published or made available by Hawk Point Media Group, Llc., including, without limitation, any investment losses, lost profits, lost opportunity, special, incidental, indirect, consequential or punitive damages. Past performance is a poor indicator of future performance. The information in this video, article, and in its related newsletters, is not intended to be, nor does it constitute, investment advice or recommendations. Hawk Point Media Group, Llc. strongly urges you conduct a complete and independent investigation of the respective companies and consideration of all pertinent risks. Readers are advised to review SEC periodic reports: Forms 10-Q, 10K, Form 8-K, insider reports, Forms 3, 4, 5 Schedule 13D. For some content, Hawk Point Media Group, Llc., its authors, contributors, or its agents, may be compensated for preparing research, video graphics, and editorial content. HPM, LLC has been compensated ten-thousand-dollars by One-Eyed Jack Enterprises, LLC. to provide research, produce graphics content, and provide editorial production and syndication for NeurAxis, Inc.for a one month period beginning on 9/19/23 and ending on 10/20/23. Thus, readers of this content should note that NeurAxis, Inc. is portrayed favorably. As part of that content, readers, subscribers, and website viewers, are expected to read the full disclaimers and financial disclosures statement that are attached to this content. The Private Securities Litigation Reform Act of 1995 provides investors a safe harbor in regard to forward-looking statements. Any statements that express or involve discussions with respect to predictions, expectations, beliefs, plans, projections, objectives, goals, assumptions or future events or performance are not statements of historical fact may be forward looking statements. Forward looking statements are based on expectations, estimates, and projections at the time the statements are made that involve a number of risks and uncertainties which could cause actual results or events to differ materially from those presently anticipated. Forward looking statements in this action may be identified through use of words such as projects, foresee, expects, will, anticipates, estimates, believes, understands, or that by statements indicating certain actions & quote; may, could, or might occur. Understand there is no guarantee past performance will be indicative of future results. Investing in micro-cap and growth securities is highly speculative and carries an extremely high degree of risk. It is possible that an investors investment may be lost or impaired due to the speculative nature of the companies profiled. 
Media Contact
Company Name: Hawk Point Media
Contact Person: Editorial Dept.
Email: info@hawkpointmedia.com
Country: United States
Website: https://hawkpointmedia.com/