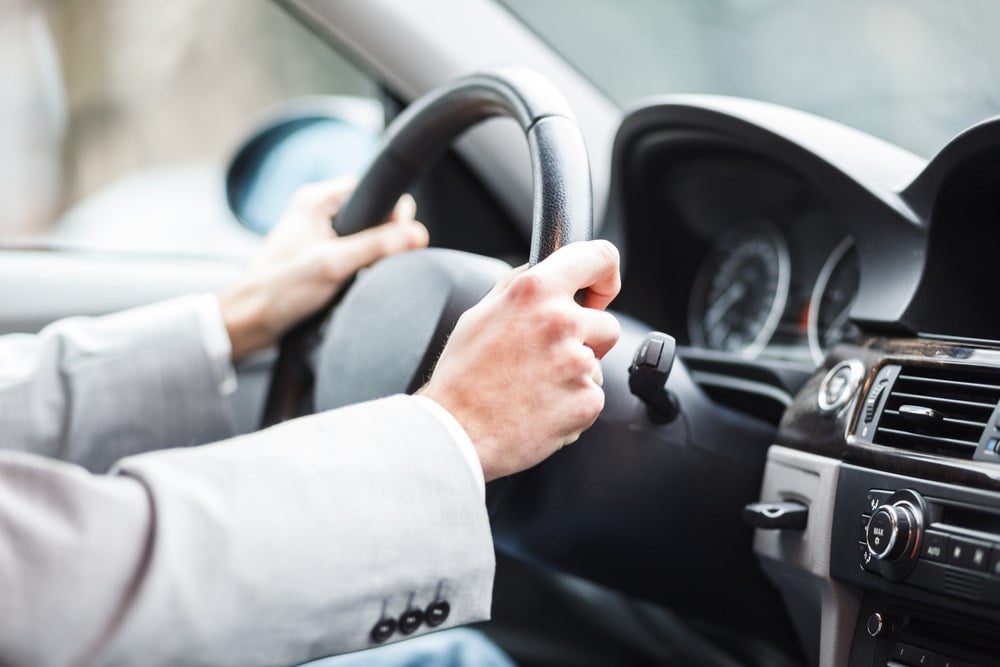 Mobileye Global Inc. (NASDAQ: MBLY) is showing signs life, reminiscent of the iconic scene from "Monty Python's Life of Brian" where a character declares, "I'm not dead yet!"
After a selloff following the company's most recent earnings report, numerous large investors clearly believed Mobileye has plenty of potential. Mobileye Global institutional ownership data reveal plenty of buying since the late April selloff. In particular, the pace of institutional buying picked up in the second half of May, with the stock poised to end the month with a double-digit gain. 
Shares pulled back on May 31, along with the broader market. Several AI-related stocks, in particular, were selling off after a fast-paced rally in recent sessions. 
Driver Assistance Pioneer
Mobileye Global is known for the development and deployment of advanced driver assistance systems ("ADAS") and autonomous driving technologies. The company pioneered ADAS technology more than 20 years ago, before it was acquired by Intel Corp. (NASDAQ: INTC) in 2017 for about $15.3 billion.
In October 2022, Intel raised a much-needed $1 billion by spinning off Mobileye in an initial public offering. Intel retained 94% of Mobileye common shares.
Mobileye shares plummeted more than 16% on April 27, after the company slashed 2023 guidance, citing "a number of headwinds lowering EV demand in China.
In the earnings release statement, CEO Amnon Shashua said the company reduced its forecast for shipments of its SuperVision ADAS systems. Shashua clarified that the company viewed this "as a temporary issue that should not impact the potential for this business to accelerate our top and bottom-line growth" over time, but Wall Street doesn't generally take kindly to any kind of reduced guidance or negative forecast. 
Sales And Earnings Up YOY
Sales of $458 million were up 16% year-over-year. Earnings of $0.14 a share were 7% below the year-earlier quarter, but that's not why the stock was punished. 
Mobileye Global earnings data show the company exceeded both sales and earnings views, but generally, more credence is, quite reasonably, given to the road ahead than the rear-view mirror.
The discouraging word about China EV sales led to some investor panic. The biggest percentage of Mobileye revenue is derived from China. In the first quarter, a whopping 35% of sales were attributed to customers in China. A slowdown among those customers could certainly put a significant dent in Mobileye's sales and earnings. 
Although Americans hear a lot about Tesla Inc. (NASDAQ: TSLA) and the EV initiatives of domestic automakers such as Ford Motor Co. (NYSE: F) and General Motors Co. (NYSE: GM), China is actually a larger and faster-growing EV market.  According to April production data, China's BYD Co. Ltd. (OTCMKTS:BYDDF) produced more EVs than Tesla that month. 
China EV Sales Hitting The Brakes
Industrywide, EV sales in China more than doubled in 2021 and 2022, but this year, that's expected to slow to about 31%. An economic slowdown is one of the reasons cited, as well as January's end to a decade-long EV subsidy in China. 
According to Mobileye, "Our current primary customer for SuperVision reduced orders for this product as a result."
For its part, Mobileye is certainly continuing to grow. It recently announced a partnership with Porsche to develop premium ADAS features. 
Mobileye Global is in that sweet spot as a newly public company, where it's likely to post big gains in the next several years. Despite Intel holding a large stake, it's clear that institutions are buying into the Mobileye story, as EVs and autonomous driving are promising technologies. 
Forming A Consolidation
The stock ran up fast after its IPO, posting gains for six months in a row. Its price peaked at $48.11 on February 15, and has been forming a consolidation since then, with wide intraday price swings. 
As of May 31, Mobileye Global stock was trading around 6.5% below that mid-February high, as you can see on the Mobileye Global chart. Shares rose 10.56% the week ended May 26, amid the widespread hoopla about AI stocks. In this case, the buying may be warranted, as investors finally understand the company's longer-term potential beyond a likely short-lived slowdown in China.