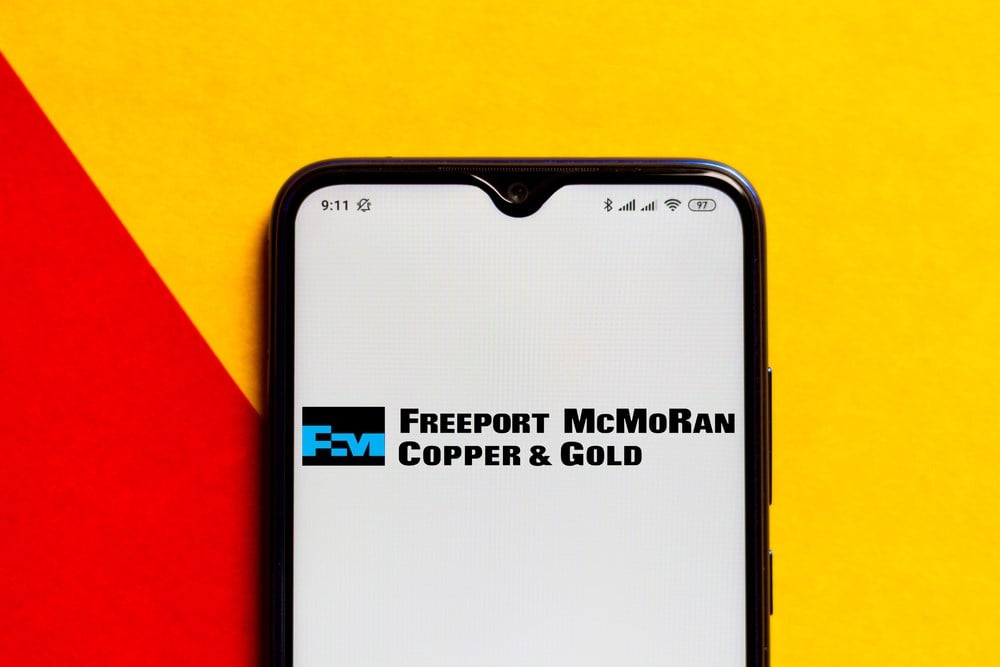 When you think of the metal most crucial to the rapidly growing movement toward decarbonization, lithium might pop into your mind, as its use in batteries has been widely touted. 
But copper is often overlooked as having an important role in emerging technologies. 
As the demand for copper grows, analysts are getting more bullish about prospects for Freeport-McMoRan Inc. (NYSE: FCX), the largest publicly traded copper miner. 
In June, as you can see using MarketBeat's Freeport-McMoRan analyst ratings, Morgan Stanley boosted its price target to $38.50 from $35, and wealth management firm Sanford C. Bernstein initiated coverage with a rating of "market perform." Bernstein's price target is $41, an upside of 4.54%. 
Copper is essential for decarbonization due to its role in renewable energy infrastructure, EVs, power grid upgrades, energy storage, and building efficiency. It's found in wires cables and components for clean-electricity technologies like solar panels and wind turbines.
Copper is Ideal for Clean Energy Use
It turns out that copper is ideal for these applications, as its high conductivity minimizes energy losses during transmission. 
Freeport-McMoRan has been consolidating for most of this year, with its trajectory following the price of copper, which has been trending lower since late January. 
As copper staged brief rallies in March and April, so did Freeport McMoRan stock.
One mining industry insider believes copper will soon be in short supply, due to its myriad uses, all of which are growing in demand. 
In an interview on June 26, Robert Friedland, a mining investor and founder of Canada's Ivanhoe Mines, which is traded on the Toronto exchange, told Bloomberg TV that he believes muted copper prices are temporary. 
Capital Not Flowing to New Projects
As electrification accelerates, Friedland said, mining investment in the S&P 500 is low. That's worrisome as it means capital isn't flowing to new projects that could help meet growing demand. Friedland said inventories of physical assets are also low, which he believed would lead to a rise in prices. 
While Friedland is a believer in the potential of copper over the long haul, investors might expect something more subdued in the near term. 
Wall Street expects Freeport-McMoRan's earnings to decline by 21% this year, to $1.92 per share. That would mark the second year in a row of earnings declines. However, analysts are eyeing a 14% growth rebound in 2024, to $2.18 per share.
Fluctuations in the price of copper directly impact the company's financial performance, as the metal accounts for about 75% of revenue. When copper prices are high, Freeport-McMoRan's earnings tend to increase, and vice versa when copper prices are low. 
Sensitive to Copper-Market Conditions
The company is highly sensitive to changes in copper market conditions, which you can see by tracking Freeport-McMoRan earnings data.
Revenue growth increased throughout 2021, peaking in the first quarter of 2022 at $660 billion, when it began declining. That trajectory roughly mirrors the rise and fall of copper's price. 
However, even as copper prices attempted a rally earlier this year, Freeport-McMoRan's year-over-year revenue slumped, as buyers tightened their belts amid fears of a recession and China's slower-than-expected economic recovery. 
China, India Could Spur Demand
In addition to rapidly increasing emphasis in the U.S. and other Western countries on electrification and clean energy, China is taking steps to boost economic growth, which should drive demand for copper. In addition, in his Bloomberg interview, Friedland mentioned growth opportunities in India, which is now the world's most populous country. 
For investors less willing to make a bet on a single stock, an exchange-traded fund, such as the Global X Copper Miners ETF (NYSEARCA: COPX) offers broad exposure to the industry. However, investors should realize that it, too, is at the mercy of the underlying commodity's price; but investing in a broad basket of stocks reduces the risk that a problem with a single company could tank one's investment.