In a move aimed at promoting clean energy initiatives and fostering energy efficiency in homes, the IRS has released Notice 2023-59. See how Y Energy Solution's helping homeowners in the Houston area take advantage of that with their affordable energy audit services.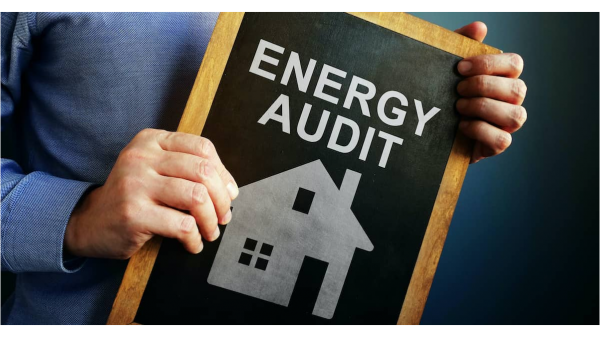 Houston, United States - October 1, 2023 —
IRS Notice 2023-59 Opens Doors for Affordable Home Energy Audits: Y Energy Solution Leading the Charge in Houston**
In a significant move towards promoting sustainable living and encouraging energy-efficient practices, the Internal Revenue Service (IRS) has issued Notice 2023-59, a groundbreaking directive that underscores the importance of energy audits in the realm of home improvement tax credits. This notice has not only set the stage for homeowners nationwide to invest in energy-efficient improvements but also paved the way for accessible and affordable energy audits, especially in the Houston area.
The IRS Notice 2023-59, released recently, outlines the requirements for taxpayers aiming to claim the Energy Efficient Home Improvement Credit. This credit, a part of the Inflation Reduction Act of 2022, offers a non-refundable incentive for homeowners investing in energy-efficient enhancements, residential energy property expenditures, and crucially, home energy audits.
Under this directive, homeowners can claim a tax credit amounting to 30 percent of the total expenses incurred for qualified energy efficiency improvements, residential energy property expenditures, and home energy audits. The emphasis on home energy audits as a qualifying expense presents a unique opportunity for homeowners in the Greater Houston area to optimize their homes' energy efficiency while reducing their tax burden.
Enter Y Energy Solution, a trusted name in the energy audit industry. As Houston's leading provider of affordable and comprehensive energy audit services, Y Energy Solution is at the forefront of helping homeowners capitalize on the benefits offered by IRS Notice 2023-59. With a dedicated team of certified energy auditors and cutting-edge technology, Y Energy Solution is equipped to assist homeowners in the Houston area to conduct thorough energy audits that align with the IRS guidelines.
"Our mission at Y Energy Solution has always been to make energy efficiency accessible to every homeowner," said George Ybarra, Founder and co-owner of Y Energy Solution. "With the IRS's new directive, we are now able to help homeowners leverage energy audits not only to save on utility bills but also to avail significant tax credits. It's a win-win situation for both the homeowners and the environment."
Y Energy Solution's energy audit services stand out for their affordability, accuracy, and depth of analysis. Using state-of-the-art technology, their certified auditors meticulously assess homes, identifying areas of energy waste and recommending tailored solutions to enhance efficiency. The audit reports provided by Y Energy Solution not only meet the IRS requirements but also empower homeowners with actionable insights, enabling them to make informed decisions about energy efficiency improvements.
One of the key advantages of Y Energy Solution's services is their localized expertise. Understanding the unique energy challenges faced by homeowners in Houston, their auditors provide recommendations that are not only in line with federal guidelines but also optimized for Houston's climate and energy landscape.
With the IRS Notice 2023-59 opening doors for homeowners to invest in energy audits and avail significant tax benefits, Y Energy Solution is poised to guide homeowners through this process seamlessly. Their commitment to affordability, accuracy, and sustainability positions them as the go-to choice for homeowners in the Greater Houston area looking to enhance their homes' energy efficiency and claim valuable tax credits.
For homeowners in the Greater Houston area seeking to take advantage of the IRS's new directive and invest in an energy audit, Y Energy Solution offers a reliable and affordable solution. Contact them today to schedule an energy audit and embark on a journey towards a more energy-efficient and financially rewarding future.
Anyone who has a specific question or comment about this article, or any article previously published on the site, is welcome to contact Y Energy Solution via their website at https://bit.ly/yenergysolution
Contact Info:
Name: George Ybarra
Email: Send Email
Organization: Y Energy Solution
Address: 100 Glenborough Drive Suite 0759, Houston, Texas 77060, United States
Phone: +1-832-621-3441
Website: https://g.page/r/CQFuguEPiM_AEB0/

Source: PressCable
Release ID: 89109009
In case of detection of errors, concerns, or irregularities in the content provided in this press release, or if there is a need for a press release takedown, we strongly encourage you to reach out promptly by contacting error@releasecontact.com. Our efficient team will be at your disposal for immediate assistance within 8 hours – resolving identified issues diligently or guiding you through the removal process. We take great pride in delivering reliable and precise information to our valued readers.